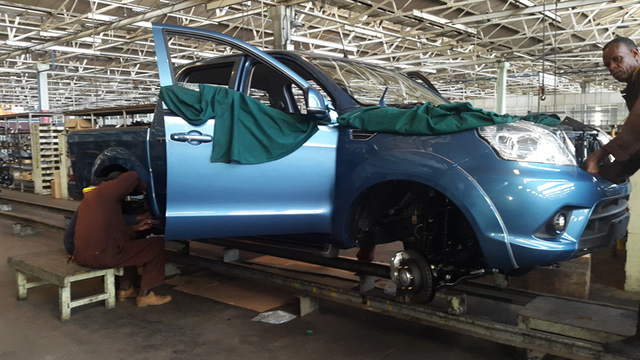 The ManicaPost
Liberty Dube Business Correspondent
MUTARE'S vehicle assembling company, Quest Motor Manufacturing, recently laid off 40 workers owing to low productivity and the persistent liquidity crunch.
The company's operations manager, Mr Carl Fernandez, revealed to Post Business recently that the company was left with 100 permanent workers. He said they intended to rehire the affected workers if the situation improves.
Among those who were relieved of their duties were workers who had reached their retirement age as well as contract workers.
"Our situation is terrible. We laid off 40 workers, but we intend to bring them back when the situation normalises.
"We have slowed down business due to a bad economic situation affecting the company. We are failing to secure enough currency to pay for our raw material supplies despite us being a manufacturer in category one. We cannot even make payments for some kits that are already in the factory," he said.
Mr Fernandez said the company was struggling to secure enough foreign currency to pay its suppliers and stay in tandem with the country's tax regime to avoid penalties.
"The country is bleeding from imports. We should be making sure that we limit the imports, but instead import some raw materials for the industry. A finished product should not be imported. There are also statutory payments like Pay-As-You-Earn that have to be paid by a certain date otherwise the fine is 100 percent. So to try and save the company we had to retrench some contract workers," he said.
The company joins an array of companies that have closed shop due to under-capitalisation, high production costs and competition from foreign products.
For the past few years, notable companies that closed shop include graphics design company, Coar Signs; Sakubva Spar; wholesale giant, Kapp Jack; Stax Restaurant; Portuguese food outlet, Mirasole; stationery and bookshop, Book  Centre and motor parts shop, Mutare Parts, among others.