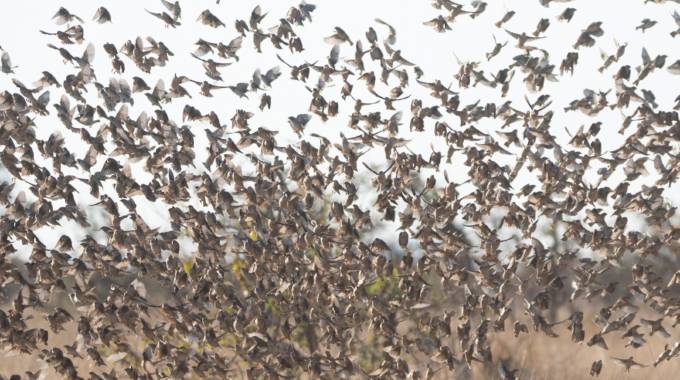 The ManicaPost
Farming Reporter
FARMERS in Middle Sabi are losing sleep over quelea birds that have invaded the area and threatening to reduce their harvest.
Middle Sabi Farmers' Association chairperson, Mr Skhumbuzo Thondhlana said 200 hectares of winter wheat is under serious threat.
He called on the Zimbabwe National Parks and Wildlife Authority to assist farmers and save the crop from the birds.
Mr Thondhlana said the infestation had increased this season compared to last year.
"We are facing a serious challenge with quelea birds. Their infestation is high this year. 200ha of winter wheat is under serious threat and ZimParks must come to our rescue in controlling and containing the quelea birds because we cannot manage on our own. This has become a big problem we grapple with annually," said Mr Thondhlana.
Mr Thondhlana said if quelea birds are not effectively managed, the winter wheat crop will be ravaged and the country's efforts to attain food security and nutrition under National Development Strategy 1 will be jeopardised.