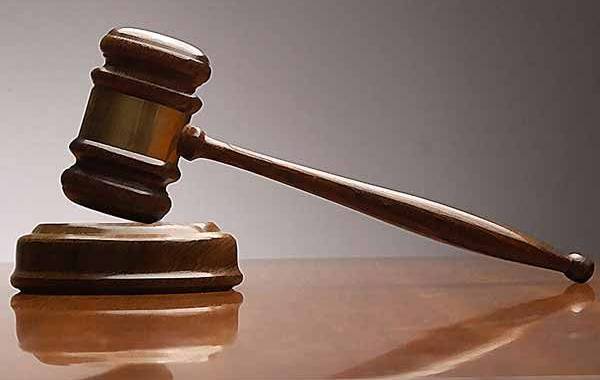 The ManicaPost
Post Reporter
FOUR Mutare City Council officials who were recently placed on forced leave following a land audit have described as false, malicious and defamatory statements made by the local authority's chamber secretary and a Government auditor that they were involved in fraudulent land deals.
The quartet — Tawanda Kanengoni, Isdore Bingura, Joaquin Gonese and Christian Sithole – through their Harare-based lawyers, Mutuso, Taruvinga and Mhiribidi Attorneys, are now demanding $25 000 each as defamation charges from chamber secretary Mr Cephas Vuta and an auditor, Mrs Eglite Kanyere who is attached to the Ministry of Local Government and Public Works audit department.
Their demands follow the publication of a story in The Manica Post based on statements made by Mr Vuta during an interview in which he said that the four were sent on forced leave as per request from auditors who had — in their preliminary findings — alleged that they were corrupt.
The quartet has targeted Mr Vuta and Ms Kanyere as the originators of the defamatory statements.
"We address you all at the instance of our clients who have referred to us for our attention. The Manica Post report on 27 April 2018 in which statements were published to the following effect; that our clients on forced leave are behind fraudulent land sales that bled the local authority over the past two decades; the audit was done by UDCORP and these auditors picked a list of anomalies to the effect that land was abused in Mutare for the past 10 years; that our clients are heavily involved in corrupt deals (and) that the security of the auditors was the main issue or rather the reason they asked council to send the quartet on forced leave in order to finish findings without hindrance or intimidation," reads the demand letter.
"The above statements are false, in fact, malicious, untrue and defamatory. The statements were published in The Manica Post, a provincial newspaper with a circulation of over a million readers, the newspaper is circulated in every part of Zimbabwe as well as outside Zimbabwe.
"The statements were also published and circulated on the online version of The Manica Post which has a wider circulation.
"The statements meant and were understood by the general readings to mean that our clients are corrupt and complicit in criminal activities in defiance of the law of the land and ethics of their professions that they hold dear. As a result of the publication, our clients standing within their respective communities and respective professions have been tarnished and severely lowered. Our clients are well known within the legal, engineering and media profession, the extent of the defamation has therefore been extensive.
"As a result of the publication of the statements our clients have suffered defamation damages of $25 000 each.