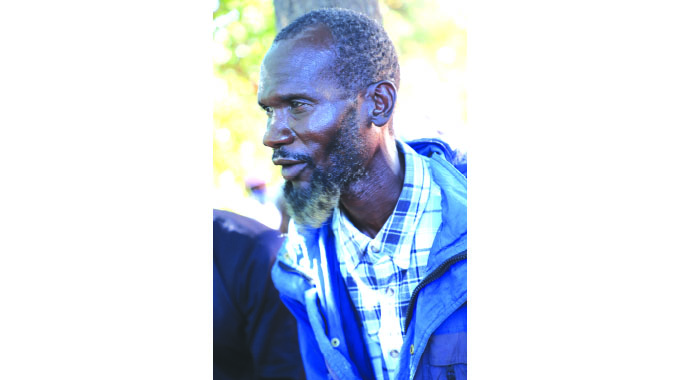 The ManicaPost
Tendai Gukutikwa
Weekender Correspondent
IN a chilling real life drama, a Nyanga man recently stunned people at Chief Saunyama's court with his terrifying confession to wizardry.
Nyanga traditional healer, Sekuru Shingirayi Mukotsanjera, removed a stone, a needle, marijuana and a small mirror from Isaiah Munembe's body.
Munembe's relatives brought him to Chief Saunyama's court and were baying for his blood and demanding that he releases them from his wizardry web.
His younger brother, Anthony Munembe and his sister-in-law Maybe Saunyama were accusing him of sending his snake to kill their child, Anthony Junior.
Anthony Junior died recently after being bitten by a snake and two weeks after his burial, the snake was spotted at the Munembe homestead attempting to attack his two siblings.
Munembe confessed that he acquired the charms from a Malawian traditional healer based in Marondera.
He said he used to be a magician during his stay in Marondera.
"I used to walk on a wire and I was famous because of the theatrics. I had a large following but little to show for it. However, after getting some 'anointment oil', my financial fortunes changed.
"I did not know that by applying python oil every night, the snake was finding its way into my life and setting base at my family home in Nyanga. Little did I also know that I was being initiated into wizardry. While everyone was fast asleep, I would be up and roaming the village," he said.
When he relocated to his home village, family members started dying under mysterious circumstances and his financial fortunes started waning.
He, however, said he did not know if he was the one responsible for the death of his nephew.
But Anthony Junior's mother told the court that after her son was bitten by the snake, Munembe came trailing it.
"He told us that he had seen its habitat and was looking for prophets to kill it. He told us where to bury our son and disappeared," she said.
"He should tell me why he hates me so much and why he wants all my children dead. His snake is terrorising us," said the bitter woman.
Munembe's brother, AnginosiMunembe, said growing up, Isaiah was feared due to the python oil he applied on his body.
During the session with Sekuru Mukotsanjera, Munembe removed a sewing needle from his relative only identified as Mai Ndlovu, much to everyone's surprise.
"He removed the needle from her knee. For years, Mai Ndlovu has been complaining of pain on her knee," said Anginos.