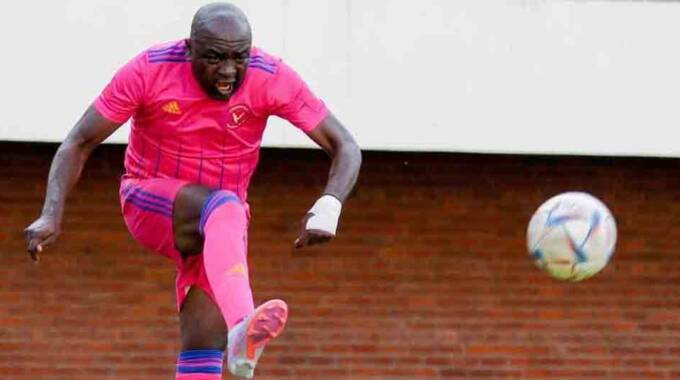 The ManicaPost
Ray Bande
Senior Reporter
THE requirement for every PSL club to officially register a minimum of five players aged 20 or below has been reduced to a mere talk show, given that a paltry five out of the 18 Castle Lager Premier Soccer League clubs have met that demand, Post Sport can reveal.
This sheer lack of seriousness about junior football in the country's management of the game, epitomised by clubs that do not attach any importance to the nurturing of young talent, has seen a big club like CAPS United not registering even a single player aged 20 or below.
The requisite registration of five players aged 20 and below by Premier Soccer league has, not only wholesomely been ignored by affiliate clubs, but those that officially registered that age group have not given them any game time.
Today, Post Sport can exclusively reveal that out of the 18 Premier Soccer League clubs, only Cranborne Bullets, Dynamos, Yadah Stars, Hwange and Simba Bhora have five officially registered players aged 20 and below.
A list of registered under 20 players per PSL club which this newspaper is in possession of reveals that other teams such as Black Rhinos, GreenFuel, Sheasham FC, ZPC Kariba FC and Ngezi Platinum each have four players aged 20 and below.
Herentals College FC, Bulawayo Chiefs, Chicken Inn have three under 20 officially registered players.
Manica Diamonds FC have two officially registered players aged 20 and below.
The league's defending champions, FC Platinum, Triangle and Highlanders only have one under 20 player each in Beven Kaitano, David Mukuze and Prince Danisa, respectively.
Fading Harare giants, CAPS United does not a single officially registered player aged 20 or below.
This is at a time when Real Madrid star, Jude Bellingham celebrated his status as one of the hottest properties in European football with a goal on his UEFA Champions League debut for the Spanish side.
The 20-year-old England midfielder has been rewriting history in the competition and already has a number of records to his name at a time when Zimbabwe's PSL is undermining and underestimating young talent in favour of older players like 51-year-old Innocent Benza who made his Premiership debut at the age of 46 following the elevation of his team in 2018.
Football talent identification and nurturing guru, Moses 'Bambo' Chunga concedes that Zimbabwe need not to look anywhere for solutions to its challenges in the game, but to its administration that has negated young talent.
Chunga, whose Dynamos Kidsnet project remains an indelible and rare part of the domestic football prowess history, said: "What is the use of signing five players aged 20 and below when most of these clubs are not using them? We know that even the few that are paraded as under 20 players, some of them are not even under 20 for their real age.
"Assuming that all clubs have five under 20 players, we have 18×5 players that are not being used, why do we limit ourselves? Look at how things are done elsewhere, we have a 16-year-old playing at Barcelona who scored recently and we celebrate it, but when it comes here, we do not do the same.
"It is our system which is wrong. Zimbabwe need not to look anywhere for solutions to its challenges in the game, but to its administration that has negated young talent."
Apparently, Chunga made the remarks in reference to Barcelona's 16-year-old forward, Lamine Yamal, who received a first senior call-up for Spain, as manager, Luis de la Fuente named his squad for Euro2024 Group A matches against Georgia and Cyprus early this month.
Yamal has established himself as an important part of Barca's forward line in the early stages of the season, and was named man of the match in late last month's 4-3 come-from-behind win at Villarreal in LaLiga.
Many will never forget the popular Chunga Kidsnet project at the turn of the millennium when football geniuses like Eddie Mashiri, Nyasha Chazika and Samson Choruwa among a galaxy of young stars that illuminated football fields across the country under the DeMbare banner.
But as other parts of the world continue promoting and nurturing young talent, the Zimbabwe domestic top-flight league continues in its path of either totally ignoring or registering but not using players under the of 20.
PSL administrators were not picking up calls for comment at the time of going to print.