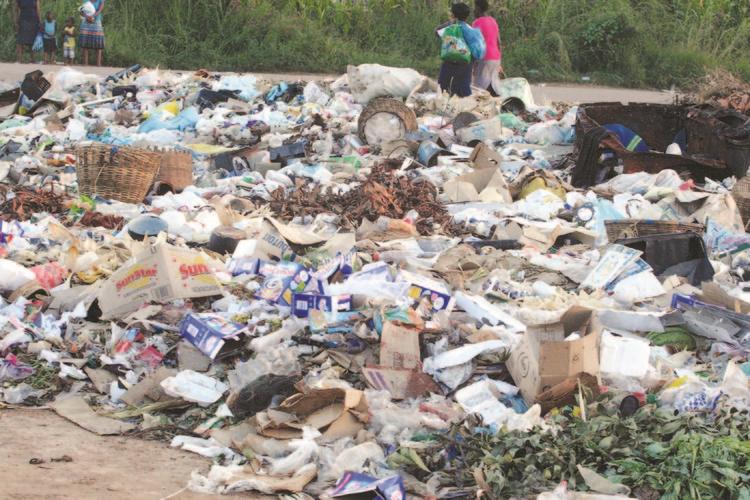 The ManicaPost
Shame Isaki Post Correspondent
The new dispensation has brought with it great expectations among ordinary citizens, workers, politicians, professionals, business, students and many more others.
The President and his administration have hit the ground running with much emphasis placed on rebuilding the economy and creating as many jobs as possible. The calls for investors to come to Zimbabwe are getting louder by the day and thankfully, the investors are responding. It surely is good for the country.
The economy has been in very bad shape for a very long time and more and more people had become jobless. Among the many investments Zimbabwe is courting, a lot of them are in mining and when we talk mining most of it is about extraction of minerals from underground which in itself is a big threat to the environment and the future of the country.
Last week it was reported that timber traders are causing serious environmental damage by using sub-standard methods of treating timber with creosote in open places situated right in the heart of tourist resorts. While almost everyone is scrambling for survival, we must do it in a way that do not inflict irreparable damage to our beautiful country.
This is the same responsibility we have today. Every citizen has a responsibility to make sure that what ever we do for survival or pleasure does not eventually destroy our beloved motherland.
It's no use making a quick buck and yet you are destroying the goose that lays the eggs. Disturbing the environment and especially the ecosystem in places like Vumba, Chimanimani, Nyanga and elsewhere is not only irresponsible but diabolic.
Some beautiful plantations have been invaded and destroyed by unscrupulous citizens who have no idea of how long and how much it takes to grow a plantation, what it takes to maintain it and how best you can harvest and earn a living responsibly.
Some of these plantations,if not most of them, are in mountainous terrain which make it very difficult to grow and maintain and so good sound forestry and environment practices are required to ensure that the country continually benefit while the environment remain protected.
If we have a situation where timber producers and traders destroy the forests and environment on one side while miners both formal and artisanal (gwejas) miners do the same on the other side what will then be the end of the story? We should not forget the manufacturing industry which emits toxic fumes in the atmosphere together with discharging poisonous residual chemicals on the environment and water bodies.
As we speak an environmental disaster is looming at Chitakatira Secondary School Sporting grounds where the parents living close to this place have not heed calls to stop digging the ground for them to make bricks. This is the only sporting space the school has but the parents who have children at the same school are busy destroying infrastructure that is supposed to benefit their children and generations to come.
This sporting ground popularly known as Chidhuku ground is ironically being destroyed by members of the community who share a similar name with the ground and they did not take it lightly when they discovered that photos of the damage they are inflicting on the environment where being taken by the crew.
We cannot be reckless on the environment just because we need to earn a living. We are stewards of this planet earth and government through EMA should do all it can to make ensure minimal environmental damage to our country.
As we open our country for all forms of business let us make sure that there are sound environment management policies and laws in place to regulate the safe and sound use of our natural resources otherwise we will be left with no country to talk about in the not so distant future.
As much as government is talking tough on corruption, violence, rape, and other social vices, the same ruthlessness must be directed to those who willfully damage the environment.