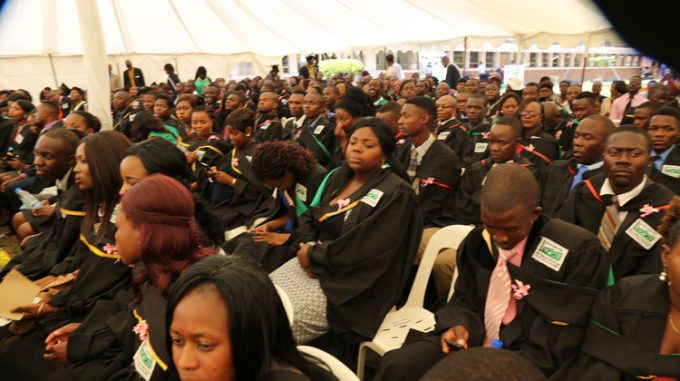 The ManicaPost
My sincerest congratulations to the graduands. I hope your journey at Mutare Polytechnic has been one that is filled with many memorable moments that will linger fondly in your minds for a long time.
Mutare Polytechnic has played a significant role in developing human capital for the country's robust economy. As you graduate today and join our close to 20 805 graduates, you should feel proud in continuing the legacy of your pioneers in contributing to Zimbabwe's future success.
Let me say this to you: We are living in an ever-changing world and to stay relevant, we must constantly re-invent ourselves so that you, our graduate, and definitely our pride, will be work-ready, life-ready and world-ready.
Mutare Polytechnic has equipped you with the knowledge and skills to give you a good head start, whether you choose to start your career, be an entrepreneur or further your education.
While the diploma you have in hand is your entry ticket to the next level, always remember to upgrade yourselves to remain relevant in your career choice.
No matter which path you choose, I hope you will continue to be an inspired learner who will serve your industry with mastery while doing your part to care for the community.
Once again, I extend my heartiest congratulations to all of you on your successful graduation from Mutare Polytechnic. Your lecturers and I wish you our very best in your future endeavours and it is our greatest satisfaction to see you succeed and excel in life.
Watema P
PRINCIPAL.