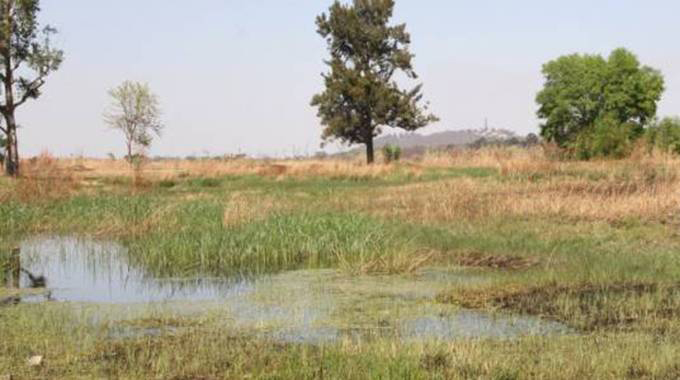 The ManicaPost
Post Reporter
RURAL and urban local authorities in Manicaland Province have been urged to preserve the country's wetlands to ensure that they serve their purpose.
Zimbabwe recently joined the rest of the world in commemorating World Wetlands Day which was celebrated under the theme: "Wetlands Action for People and Nature".
Environmental Management Agency (EMA) provincial monitoring officer for Manicaland, Mr Earnest Marange, said it is important to raise and increase awareness about the vital role  wetlands play for people and animals in the ecosystem.
He said wetlands are being destroyed through farming in rural areas while urban constructions are also a threat.
"Wetlands have come under threat in both the rural and urban areas owing to farming and construction activities. We, therefore, would like to urge local authorities to preserve them when they do their civil planning," said Mr Marange..
A wetland is an area that is typically saturated with water throughout the year or during certain seasons.
As a critical part of the natural environment, they provide habitat for a variety of plants and animals as well as reduce the impact of floods, improve water quality, recharge groundwater supplies and remove pollution.