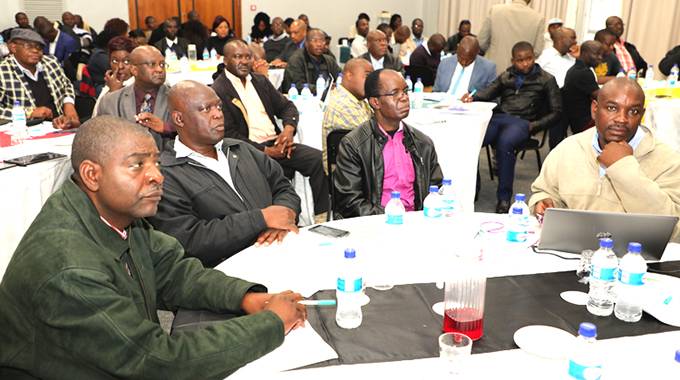 The ManicaPost
Kudakwashe Chidziya Business Correspondent
The Procurement Regulatory Authority of Zimbabwe (PRAZ) this week introduced standard bidding and procurement documents, which are guidelines for public procurement across all public entities in order to achieve purchasing uniformity on goods, services and consultancy works.
PRAZ held a two day workshop in Mutare and launched the five standard bidding documents. Operations director for PRAZ, Mr Clever Ruswa said that the launch of standard documents was done as an initiative to improve fairness, transparency and uniformity on all tenders.
"This workshop is an informative one where we are encouraging all procuring entities to be guided by the five standard bidding documents centred on goods procurement, procurement of non-complex works, selection of consultancy services, proposal for the selection of consultancy services and the procurement of non-consultancy services.
"The standard bidding documents have been introduced in terms of Section 6 (1) of the Public Procurement and Disposal of Public Asserts Act Chapter (22:23). The act requires PRAZ to prepare standard documents like the just launched in connection with public procurement.
"The documents launched today ensure that there is now uniformity, honesty, transparency which are paramount factors in all bidding exercises. These standard documents are to be used across all procuring entities, " Mr Ruswa said.
PRAZ seeks to address the likelihood of fraud, corruption, favouritism, unfair and irregular practices which will lead to tender irregularities.
"The introduction of standard bidding documents implies that these benchmark documents will ensure that standard rules are abided by in the public sector to regulate competition," said Mr Ruswa.
The workshop was attended by corporates, parastatals, business people and individuals as a training induction, which was intended to inform stakeholders on the new standard bidding documents.