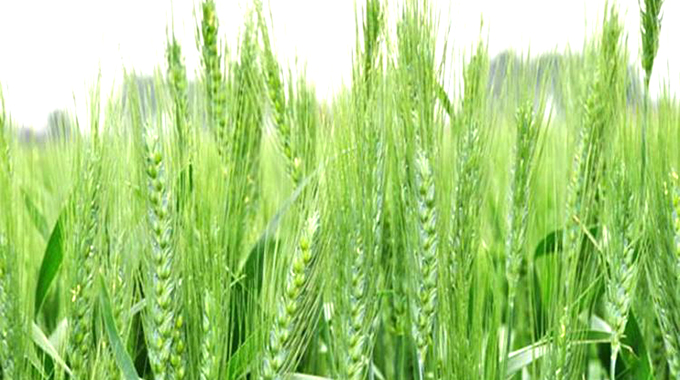 The ManicaPost
Lovemore Kadzura and Luthando Mapepa Post Correspondents
THE ongoing power cuts have crippled wheat farming in various parts of Manicaland amid revelations that hundreds of hectares have been written off due to moisture stress.
Wheat is a sensitive crop that solely relies on irrigation, which is pumped either using electricity or diesel. This year farmers had nowhere to turn to as diesel is also in erratic supply and expensively priced, making it an unviable option.
The Manica Post has established that in Makoni, which is one of the hubs of wheat production, 36 farmers were contracted to grow 1 442 hectares under the Command Agriculture.
But most of them are in a quandary as 325ha having been declared a complete write off due to moisture stress.
District agronomist Mr Mahlupeko Chowafa said besides the debilitating power cuts, farmers especially those who planted early, were also severely affected by frost, with one farmer losing about 35ha.
"This year the command wheat programme was going on very well as we managed to distribute all the inputs to farmers on time. The farmers also played their part well.
"The major problem we are faced with is that of power cuts. Wheat requires a lot of water, which is made possible by electricity availability. Farms are not being spared of power cuts.
"We have at least 325ha which can no longer be resuscitated, and hence declared a complete write off. Farmers could not resort to diesel because it is expensive and the service stations are limiting quantities.
"We have an additional 35ha that was lost to frost," said Mr Chowafa.
In Chipinge wheat farmers want Government to capacitate them to boost production levels.
Chipinge is one of the leading wheat producing regions in the country.
In Middle Sabi wheat farmers close to sugar cane farms are grappling with red-billed quelea birds, which hibernate in cane plantations.
Chipinge Agritex officer Mr Tapiwanashe Chagwesha said the district has immense potential to produce enough wheat to feed the nation.
He said farmers must be capacitated to realize their full potential and boost production levels.
The Agritex officer said the country had the capacity to supply its own wheat if farmers were adequately capacitated.
"Chipinge has the potential to surpass current production levels, especially in the lower Chipinge, which over the years was famous for wheat production.
"We have the right temperatures and enough rainfall to grow wheat, but we need Government to capacitate the farmers. Over the years wheat production, especially in the lower part of Chipinge, was under huge threat from quelea birds, a problem which does not affect the upper part of the district," said Mr Chagwesha.
Mr Patrick Makwambeni, a wheat farmer, said the country could save millions of dollars if local wheat farmers were supported.