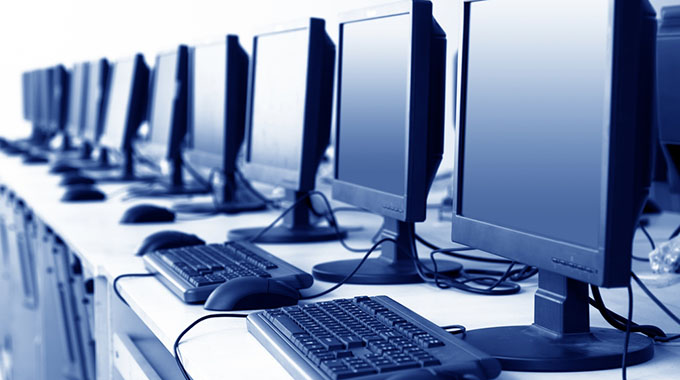 The ManicaPost
Ray Bande Senior Reporter
TWO Mutare businessmen — Messrs Charles Chave and Clyde Jani — last week donated computers and tyres to the Zimbabwe Republic Police Mutare District stations.
The two officially handed over the donation last Wednesday at Mutare Central Police Station at a function attended by the district's senior police officers.
Mr Chave donated seven sets of computers and printers while Mr Jani donated 12 tyres. Speaking during the hand-over ceremony, Officer Commanding Mutare District, Chief Superintendent Florence Marume thanked the two businessmen for the kind gesture.
"This came as a surprise to me. I never went out of my way to beg for help, but as responsible citizens the two found it prudent to play their part in contributing towards effective and efficient policing in the district. I really thank them and their spouses for doing the right thing for their community. It is my fervent hope that many more young people will learn from these two families that we all have a role to play in making our community a better place for us all," she said.
Mr Chave said: "We all have a responsibility to ensure that we create the society we want.
''This does not mean we have it in abundance, but it is out of a deep sense of responsibility that my wife and I found it prudent to play our part in helping to achieve effective and efficient policing in Mutare District. In a small way, these computers will make work easier and efficient for our police officers in the different stations around Mutare."
His counterpart – Mr Jani – said the tyre donation came after the realisation that some of the vehicles being used by law enforcement agents have worn-out tyres.
"As I drive around town, I usually see some police vehicles with worn-out tyres.   hurts me because these are the same vehicles that we all expect to be used when we are in need of police services in our respective communities. As the local business community, we hope to continue forging a good relationship with the police. It is for everyone's benefit," said Mr Jani.