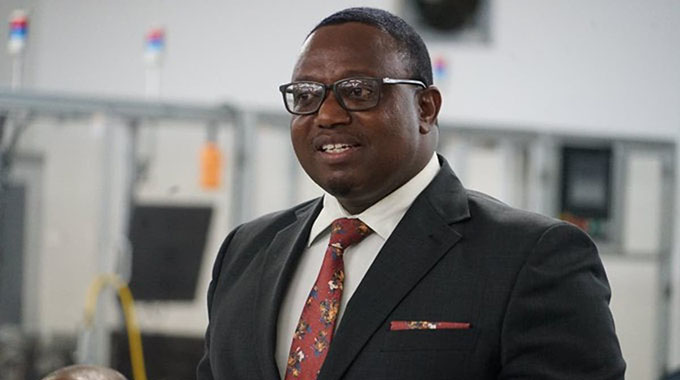 The ManicaPost
Ray Bande
Senior Reporter 
The Zimbabwe Republic Police (ZRP) will be out in full force countrywide to enforce compliance with Covid-19 regulations during the Easter holidays in a move aimed at avoiding a third wave, a Cabinet Minister has said.
In a wide-ranging interview with The Manica Post on the sidelines of the Lotteries and Gaming Board induction workshop in Mutare yesterday (Wednesday), Home Affairs and Cultural Heritage Minister Kazembe Kazembe said police would be on high alert to monitor Covid-19 compliance during the Easter holidays.
"The police are ready. As alluded to by President Mnangagwa, there are a number of new measures put in place relating to how we should be conducting ourselves and travelling during this Easter holiday, so the police is ready.
"You will see a number of roadblocks. You will find police patrolling because this is about monitoring compliance. We want everybody to be compliant so that we protect ourselves. At the end of the day, life is important. 
"Your life and my life should be safeguarded. As much as we might want to enjoy ourselves, we can only enjoy when we are alive. I urge all citizens to comply with the regulations put in place and to play their part in ensuring that we prevent the spread of the disease and this third wave that other countries are currently grappling with," said Minister Kazembe.
The President on Tuesday announced a raft of measures as Government takes a cautious approach to avert a third wave of Covid-19 infections.
The measures include boarders in schools not being be allowed to go back home during the Easter holidays, while their parents are barred from visiting them at school.
Traditional church gatherings associated with the period will remain limited to 50 people. 
Those travelling into the country will be required to produce a Covid-19 PCR negative test result or they will be quarantined for 10 days in designated hotels at their costs. 
President Mnangagwa also said bars and nightclubs remain banned from operating. Of late, Zimbabwe has registered a steady decline in Covid-19 cases.
The nation has rolled out a national vaccination programme and so far, more than 60 000 citizens have been inoculated.