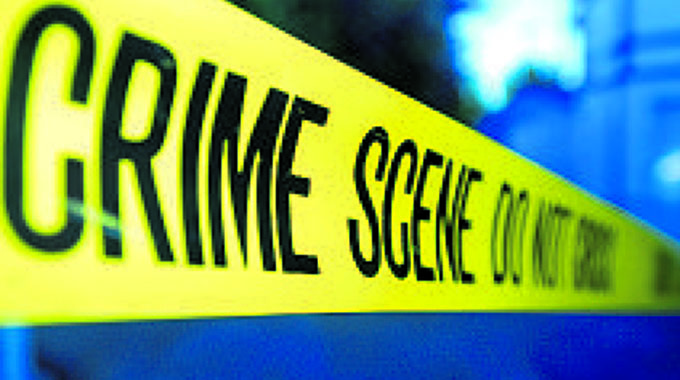 The ManicaPost
Abel Zhakata Senior Reporter
HOMICIDE detectives from Mutare were this week deployed to Harare to interrogate armed robbery suspects who were arrested in Beitbridge last week and establish their involvement in a spate of robberies that have rocked the eastern border city and surrounding areas since last year.
A litany of robberies were committed in the city, with armed gangs striking several houses and getting away with cash and other valuables.
In one of the gruesome robberies, a prominent Mutare businessman, Mr Kumbirai Khumbula was gunned down on March 15 at his house in Darlington.
Police are still conducting investigations.
Last Monday's arrest of Musa Taj Abdul (46) and seven members of his notorious gang aroused the interest of police officials from across the country as they are keen to clear some of the outstanding cases in their areas of jurisdiction.
The gang, along with a police officer who was harbouring them, was arrested during a raid in Beitbridge on August 24.
Warrants of arrest for Taj Abdul date back to 1999, while his accomplices who include a fired former Masvingo Central police officer Rudolf Kanhanga alias Tapiwa Munatsi (29), Liberty Mupamhanga (29), Prince Makodza (31), Godfrey Mupamhanga (27), Charles Lundu (47) and Innocent Jairos (32) had outstanding warrants from 2018 and 2019.
Manicaland provincial police spokesperson, Inspector Tavhiringwa Kakohwa said police detectives from Mutare were in Harare to interrogate the suspects and ascertain their involvement in crimes committed in Mutare and surrounding areas.
While Inspector Kakohwa could not be drawn into divulging the outcome of the mission, our reliable sources revealed that the suspects are linked to some of the robberies committed in Mutare.
"If you look at the way this gang was operating and how they executed the robberies, you will realise that they were using the same tactics and weapons," said a police detective who requested anonymity citing protocol.
"The evidence gathered on the crimes committed in Mutare shows that a gang of at least six people was involved. This tallies well with Taj's gang. The gang used hammers and iron bars to force doors open.
"After the robbery at Khumbula's house, we recovered bullets and sent them for ballistic tests. We will compare them with the bullets recovered in Beitbridge at crime scenes that were allegedly hit by this gang," he said.
Police have since roped in the International Criminal Police Organisation (Interpol) and their counterparts in South Africa and Botswana to assist in locating four armed robbers who escaped arrest following the Beitbridge raid.
The ZRP has also approached their counterparts in the neighbouring countries to be furnished with details regarding the number of cases that the gang committed in these countries.
Once their cases are finalised here, the gang members are likely to be handed over to these countries to face prosecution as part of the ongoing investigations.