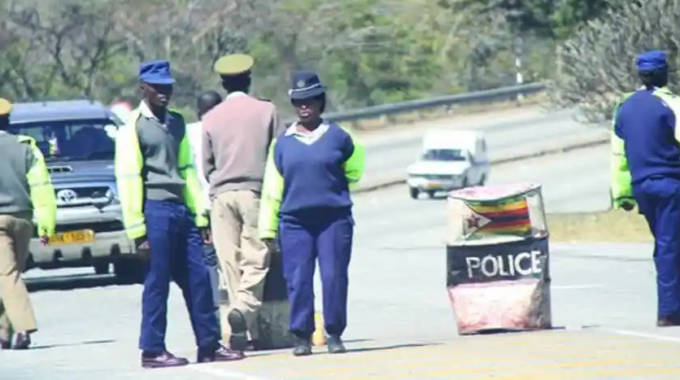 The ManicaPost
Ray Bande
Senior Reporter
A TOTAL of 604 people were arrested, while 438 private vehicles operating illegally (mushikashika) have been impounded in various parts of Manicaland as police intensify an operation to restore sanity in the public transport system.
Manicaland provincial police spokesperson, Inspector Norbert Muzondo confirmed that the operation to restore sanity in the public transport system has so far recorded 604 arrests.
"Since the beginning of this operation on April 28, we have made 604 arrests while 438 vehicles were impounded. The operation seeks to restore sanity in the public transport system. We are simply enforcing the law," said Inspector Muzondo.
He said some of the culprits are removing number plates in an effort to evade being arrested.
"It is sad that as the police we are compelled to employ new ways to bring the culprits to book as some of the illegal operators have become craftier in their operations.
"This makes law enforcement more complicated, but as the police force, we will not rest until normalcy returns on our roads," said Inspector Muzondo.
This comes as President Mnangagwa has announced some changes to the policies governing public transport.
In announcing the policy changes last week on Saturday, President Mnangagwa said Government is opening up the public transport system to other players in order to complement the services being provided by Zupco, in line with the reduction in Covid-19 cases and the opening up of the economy.
"To complement the above measures, Government will allow for the duty-free importation for a period of 12 months for vehicles which meet regulations to be issued.
"The liberalisation of the public transport system shall be done under terms and conditions to be published by the Government," said President Mnangagwa.
Zimbabwe Passenger Association president, Mr Tafadzwa Goliati commended Government's move to allow private players to operate.
"The move was long overdue. We thank President Mnangagwa for this development.
"Productive hours were being lost as passengers were waiting for hours to get transport to their work places. The economy has since opened up and transport is an integral part of the economy. There is a need for adequate transport for everyone," Mr Goliati said.
In a separate interview, Transport and Infrastructure Development Deputy Minister, Honourable Mike Madiro said Government is committed to bringing lasting solutions to the public transport system.
"As Government, we are committed to ensuring that there is order in the public transport system.
"The statues are very clear on the channels one has to follow if they want to get into the public transport system," said Deputy Minister Madiro.