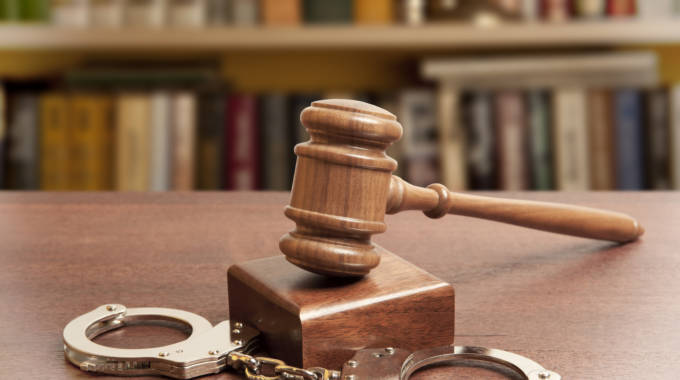 The ManicaPost
Ray Bande
Senior Reporter
Following a hunting expedition in Nyanga National Park, a 22-year-old man was sentenced to six months imprisonment after he was found in possession of 91kg of game meat.
However, the sentence was wholly suspended for two years on condition that Innocent Mukono is not convicted of poaching.
Manicaland District Criminal Investigation Department (CID) spokesperson, Detective Sergeant Shake Shanu confirmed the arrest of Mukono who hails from Honde Valley.
"Detectives from CID Minerals, Flora and Fauna Unit in Mutare received information that Mukono had killed a wildebeest and a waterbuck in Nyanga National Park.
"They contacted Zimbabwe Parks and Wildlife Management Authority (ZimParks) officials in Mutare. Two ZimParks officials teamed up with police detectives to follow up on the issue.
"The team proceeded to Nyanga National Park and found the accused person at Gulliver Dam where he was in possession of the game meat," said Detective Sergeant Shanu.
Mukono was also in possession of 10 wire snares, a kitchen knife and a machete.
"Mukono was asked to produce any document to prove that he was authorised to hunt in the game park but failed to do so, thereby leading to his arrest," said Detective Sergeant Shanu.
Mukono, his hunting tools and the recovered game meat were taken to ZRP Nyanga.
Detective Sergeant Shanu said: "The accused person was interviewed and he said that he was alone when he killed the two animals. He said he intended to consume some of the game meat and sell the rest.
"The recovered game meat was weighed in Mukono's presence at ZRP Nyanga and it weighed 91kgs. The recovered meat was certified to be game and was handed over to ZimParks Mutare for further analysis," he said.
The two animals are valued at US$4 000 and the recovered meat is valued at US$2 000.
Mukono appeared before Mutare magistrate, Mr Langton Carter, who ordered him to restitute ZimParks USD$4 000.