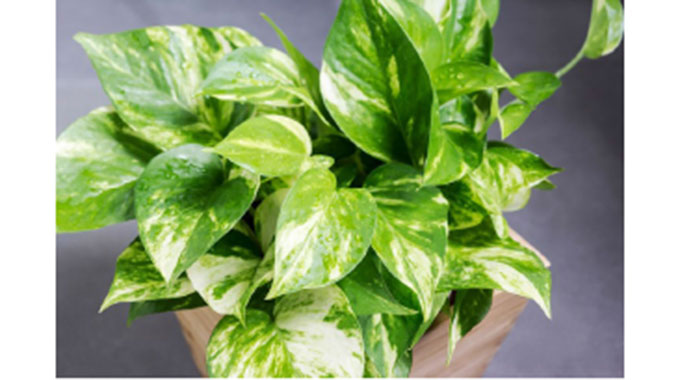 The ManicaPost
Looking to reduce toxins in your home? It's often the germs and toxins that you can't see that are the most harmful, but alas these air cleaning plants will help you remove toxins and improve air quality.
Here is a round-up of the best air purifying indoor plants using NASA'S Clean Air Study that will add a touch of colour and clean air to your home.
Devil's ivy
Otherwise known as pothos or golden pothos, devil's ivy is an easy to grow indoor houseplant that will fight off common household toxins. It adds instant colour to any room with cascading tendrils and grows well in water, pots and hanging baskets. The heartleaf philodendron has also been said to be harder to kill than to keep alive
Dwarf date palm
Dwarf or Pygmy palms are the babies of the palm family. They are relatively easy to grow in partial shade, growing up to six to 10 feet with their fronds reaching six foot too!
Peace lily
Also known as a spathiphyllum, peace lilies are an easy and undemanding plant to look after. Their glossy green leaves make the perfect addition to any room especially those spots with low light.
Keep them happy with a weekly water and fertilise with a slow-release fertiliser in spring to promote growth and those glorious white flowers.
Rubber plants
These burgundy evergreen trees originated from India, they're a very hardy plant that love bright, filtered light and weekly watering in summer and fortnightly watering in winter. Rubber plants can grow in a small pot or be encouraged to grow into a large indoor tree in pots or straight in the ground.
Ficus/weeping fig
The ficus is native to southeast Asia, grown most commonly indoors the Weeping Fig can grow between two and 10 feet tall. Like most other air purifiers ficus prefers bright, in direct sunlight and to be watered weekly, drying out fully between drinks.
Aloe vera
Aloe Vera isn't just handy for their anti-inflammatory properties repairing wounds and helping with sunburn but it turns out it is a great air purifier too.
They thrive in warm well-lit rooms, growing brown spots on their leaves when the amount of harmful chemicals is extreme. — online.