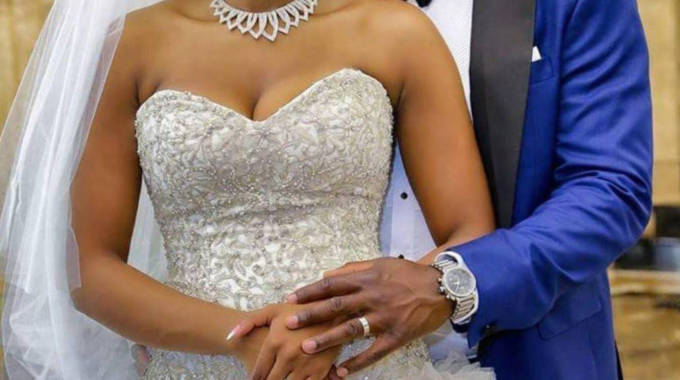 The ManicaPost
LONG guest list, grand ballroom, and an endless number of dollar signs not your thing?
We do not blame you!
If you are not ready for a just-the-two-of-you elopement but you would love to save some serious cash, a small wedding is just what the doctor ordered.
Here are five ways to keep your wedding — and the final bill! — on the smaller side:
1. Aim for a short guest list
We have said it before and we will say it again: The cost of a wedding is pretty much based on guest count. (Read that sentence again and let it soak in.)
The number of attendees will determine not only the size of your venue, but also how much food and alcohol you will have to provide — which, by the way, just happen to be two of the biggest wedding expenses.
Reining in the guest list is the best way to cut costs. So what's a small wedding?
Some think it is under 100 guests, but if you want a really intimate (and cost-effective!) event, we recommend 10 to 50 people.
Once you start paring down your list, you will likely realize it is harder to do than you thought!
To make it easier, ask yourself "Have I talked to this person in the last two months?"
More often than not, this one simple question will ensure that only your nearest and dearest are a part of your Big Day.
2. Rethink "traditional"
Why not take advantage of your pared-down guest list and plan your celebration at an otherwise off-limits location?
This could be a scenic overlook in a national park, you and your SO's favourite brunch spot, or the cosy backyard of a family member.
In general, these types of locations only require a permit, a private room rental, or a thumb's-up from your relative, and tend to be less expensive than a typical large-scale wedding venue.
Also, since your short guest list includes only your closest family and friends — most if not all of whom are likely to attend — you have more freedom to choose an off-peak day or time to host your celebration.
Consider a Sunday brunch wedding complete with a stacked waffle "cake" and bottomless mimosas!
TIP: Many venues offer spaces for intimate weddings that they don't necessarily advertise, so it doesn't hurt to ask about all your options!
3. Focus on the stuff you care about — and ditch the rest.
If dancing is not your thing, then do not hire a DJ.
Want a bonfire for roasting s'mores instead of an extra-fancy wedding cake?
Roast away!
Obsessed with food trucks?
Forget the pricey caterer!
White washes you out? Strut down that aisle in a colourful dress you scored at your favourite consignment shop.
Get where we are going with this?
You do you, boo.
Forgoing some big-ticket items will not only help trim down your to-do list, it will also trim down that budget of yours and make your wedding more personal.
4. Do not be afraid to ask for help
When it comes to small, budget-friendly weddings, remember that DIY does not mean you have to do-it-ALL-yourself.
Your friends and family can be your personal saviours!
Enlist retired aunts for centrepiece prep, ask your talented cousin to do your makeup, and see if your BFF who loves to bake will whip up some wedding cookie favours.
Then set up a super casual cocktail party to thank your squad for their contributions.
A "divide and conquer" approach will keep things affordable and take some of the DIY stress off your shoulders.
5. Stay true to yourselves
At one point or another during the wedding planning process, you will likely experience some pushback once you explain your small wedding plans to non-like-minded folks.
Flak may come from relatives who feel scorned because they did not receive an invite, or from acquaintances that are shocked you are planning such an inexpensive affair.
Never fear, my dear!
If anyone gives you a hard time, we recommend some variation of the following phrase: "We are so excited to get married in a way that feels right for us, but thanks for your opinion."
Bottom line: Invite who you want, break traditions, keep things simple, and do not second-guess yourself.
After all, a debt-free wedding is an awesome way to start out married life! – herecomestheguide.com.