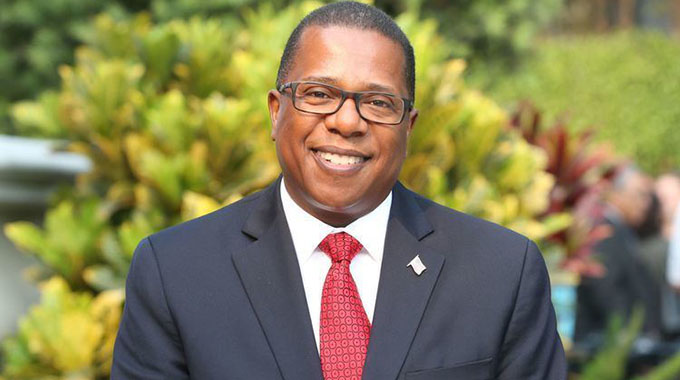 The ManicaPost
Wimbainashe Zhakata Post Correspondent
CIVIL society organisations (CSOs) in Zimbabwe are set to share the US$260 million from the President's Emergency Plan for Aids Relief (PEPFAR) to implement HIV management programmes in the country.
This was revealed recently during the PEPFAR Cop20 CSO consultative meeting held in Mutare last Thursday.
The COMPASS project leader, Mr Munyaradzi Chimwara, told The Manica Post that the funding will go a long way in complementing Government's efforts to deliver quality health services.
"Annually PEPFAR avails funds for HIV management. This year a total of US$260 million will be distributed among civil societies in a bid to control the HIV pandemic in Zimbabwe. This fund will be accessed by CSOs, which will complement Government efforts to deliver quality health services to its people.
"The money is not yet distributed and PEPFAR will make a call in September this year. Eligible CSOs and implementing partners will apply for funding based on the focus thematic areas. Funds will be disbursed in October," said Mr Chimwara.
During the meeting, Advocacy Core Team co-chairperson Mr Chamunorwa Mashoko said the fund was aimed at enhancing prevention of HIV, TB, cervical cancer and close gap for new infections, among others.
He said there are a number of implementing partners funded by PEPFAR to respond to HIV through different projects, of which DREAMS, is one of them.
Mr Mashoko said that there will be a project funded by PEPFAR in Mutare.
"A new project called Sight Level Monitoring will soon be held in Mutare where we will be monitoring for quality HIV services. It is going to be coordinated by the Advocacy Core Team.
"It is a good that this project will be held in Manicaland because, as we all know, Chipinge has been recording very high cases of HIV, new infections and even the number of people under treatment is not as high as other districts," he said.
A memo from the American Ambassador to Zimbabwe Mr Brian Nichols, which was presented during the meeting, acknowledged great strides made in the HIV management in the country.
"The 95-95-95 HIV cascade, in spite of a very difficult economic and social situation, Zimbabwe has continued to ascend towards epidemic control. Post-data quality assessment (DQA) activities, the programme data demonstrates that 91 percent of estimated persons living with HIV (PLHIV) in Zimbabwe are diagnosed, 86 percent are receiving ART while 75 percent are virally suppressed.
"This is an impressive achievement and we look forward to seeing the results of the nationwide PHIA survey in the hope to validate those estimates," he said.