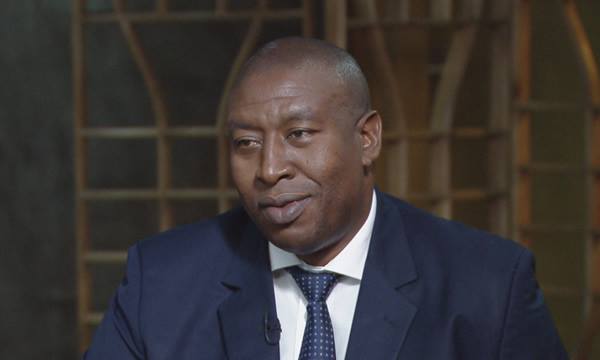 The ManicaPost
Ray Bande
Senior Reporter
MANOEUVRES to establish a quarry mining project in Dangamvura Mountain, which is adjacent residential areas and key infrastructure, has courted the ire of environmental and residents' rights groups in Mutare.
The project is being spearheaded by Freestone Mines (PVT) Ltd, in partnership with the City of Mutare.
Questions have been asked if a proper Environment Impact Assessment (EIA) was carried out as required at law, amid concerns over the safety of residents living adjacent the mountain.
In a statement, Mutare City Council confirmed inking an agreement with the investor on condition that all laid down legal procedures are followed before commencing operations.
"This public notice is a corrective response to the general enquiry and debate concerning the developments taking place at the Dangamvura Mountain. There has been a lot of discussion concerning the developments taking place at Dangamvura Mountain. The area under discussion is council land known as stand 13415 Mutare Township, Mutare. It is being leased to Freestone Mines (Pvt) Ltd for quarry stone mining.
"In terms of the lease agreement, Freestone Mines (Pvt) Ltd can only commence any activity after meeting certain conditions that are mandatory i.e obtaining an Environmental Impact Assessment and consulting the department of Engineering and Technical Services. The process of obtaining an EIA involves stakeholder consultation, which process should be carried out to its logical conclusion.
"However it has come to the attention of council that the investor had started preparatory work for commencement of operations. Council has since directed Freestone Mines to stop any operations forthwith until they have either met the conditions of the lease agreement or, in the event that they have already met the conditions, until they have presented to council evidence of the same," reads the statement.
Mr Farai Maguwu, the director of the Centre for Natural Resource Governance (CNRG), an organisation working on improved governance of natural resources in Zimbabwe, said: "The Dangamvura Mountain quarrying project is problematic on many fronts. We have serious environmental and social impacts to contend with. There are big water reservoirs on Dangamvura Mountain whose water pipes ironically pass through the mountain side.
"Quarrying by its very nature raises quarry dust which will be blown into Dangamvura, Mutare Teachers College, Sakubva High School and Natview, causing health problems for residents.
"Then we also have life threatening pits that will be dug there. Hundreds of people walk past the mountain daily while others use the mountain as their prayer sanctuary. Equally worrying is the fact that a section of the mountain, was designated to the Manicaland Provincial Heroes Acre, and those graves will be covered with quarry dust.
"And then the failure by the company to comply with environmental regulations means it is not a good corporate citizen, and hence must not be allowed anywhere near the picturesque City of Mutare."
United Mutare Residents and Ratepayers Trust (UMRRT) programmes coordinator Mr Edison Dube said: "We believe that investors are good for any city, but they should be given space to operate after careful and through consideration of the safety of people around the area where they intend to operate.
"This seems not to be the case with Dangamvura Mountain quarry mining project. All those people living near the proposed site will be in danger because of the obvious reasons associated with quarry mining. We urge the local authority to find an alternative site for the investor."
Centre for Research and Development (CRD) director Mr James Mupfumi, said: "From what I have gathered so far, it looks like there is lack of citizen participation on the development. It means the EIA was not carried out at all or was done unscrupulously."
In a statement, environment and climate justice civic organisation Manica Youth Assembly (MAYA) wrote: "We commend these investors and further state that in choosing Mutare, the investors are obliged to follow the laws of this great nation as they set-up their entities.
"Due process has to be followed without which, problems are bound to arise. All investors should bear in mind that whenever they set up operations, they must get the necessary legal approvals . . . and must get social approval from communities/stakeholders from where they operate. We note the communication issued by Council to the effect that Freestone Mines was operating without a valid EIA approved by the Environmental Management Agency (EMA). This position from Council comes after public outcry. Concerned residents and stakeholders were worried that the quarrying activities directly infringed upon their rights enshrined under Section 73 (a) and (b) (111) of the Constitution.
"To this end, MAYA remains deeply concerned by the actions of Freestone Mines, who with absolute impunity and disregard for the law, chose to proceed with earthworks at their site. They do not have an EIA as required by the law. An EIA involves consulting the affected communities and there is no record of Freestone Mines ever conducting meetings with communities in Dangamvura, Natao/Destiny and road users, since the quarrying site is 400 meters away from Chimanimani and Dangamvura link roads.
"There is also a main water pipe less than 100 meters from site and just 400 meters further, there are huge water reservoirs. Will the blasting not affect the water reservoirs and the pipeline? How about the residents of the upcoming Natao/Destiny suburbs? Blasting does not just cause noise and air pollution, but structural damage to buildings."