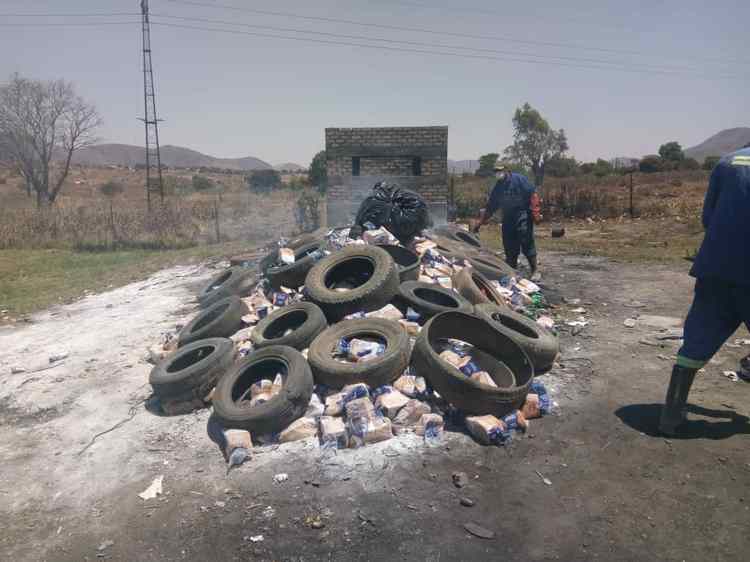 The ManicaPost
Nyore Madzianike Senior Reporter
MUTARE City Council has been challenged to bring back health inspectors to monitor the living conditions of residents in the wake of the first confirmed case of cholera in the city.
Mutare recorded its first confirmed case of the diarrhoeal disease on Wednesday after a Bakers Inn truck driver with links to the epidemic's epicentre-Budiriro suburb in Harare tested positive for Cholera.
Although the patient's condition remains stable, health authorities in the city on Wednesday ordered a recall of all the bread he had delivered in Chikanga and Hob House suburbs and it was subsequently destroyed to avoid further contamination.
Besides the case in Mutare, Manicaland province has also recorded a number of confirmed cases in Buhera, Chipinge and Makoni districts, calling for stern measures to combat the disease.
Speaking during a breakfast meeting with business community on Tuesday in Mutare, Manicaland provincial affairs minister, Dr Ellen Gwaradzimba, challenged the municipality to deploy health workers for inspections in its suburbs.
She said, in the face of critical water shortages in Mutare's high density suburbs like Dangamvura, Hobhouse and Sakubva, there was need for health workers to monitor living conditions of people in these areas.
Dr Gwaradzimba said there was need to cultivate a culture of cleanliness among residents as a precautionary measure against diseases like cholera.
On Friday, Dr Gwaradzimba, toured produce markets and vending sites in Mutare's city centre and Sakubva with aim of establishing challenges faced by vendors.
Her aim was also to source for possible solutions from people plying their trade on the streets.
She said her heart bled for people working and buying from those produce markets, which she said some are striving under inhumane conditions.
The provincial minister said after the tour, her office had decided rope in the business community and launch a 'grand clean-up campaign' in Mutare before the rainy season.
"In response to the scourge of cholera, we are going to have a grand clean-up campaign where every ward is going to participate," she said.
"Town Clerk, where are the health inspectors who used to move in our areas. We want those health inspectors to start moving in residential areas inspecting health standards. People are now rearing chickens and there are flies and litter everywhere," she said.
Health workers play an essential role in primary healthcare system especially in areas with deteriorating basic social services.
Dr Gwaradzimba implored responsible authorities to improve water and sanitation in Manicaland.
She said there was need for collective effort in improving water and sanitation saying local authorities have challenges in sourcing for infrastructure required for service provisions.
She bemoaned inadequate health facilities and deteriorating living conditions in cities and other urban dwellings.
The minister warned that cases of cholera might rise at the beginning of rain season hence the need of speeding up the clean-up campaign.
"Poor water and sanitation. There is no water in Mutare. There was no water in Dangamvura, Chikanga, Hob-house and even some middle and low density suburbs for three, four days to a week. I invited them (council management) to my office for explanation. The city council has no means to provide infrastructure for provision of water. Their revenue base is very low," she said.
Council public relations officer Mr Spren Mutiwi said they have 17 health workers working in Mutare.
"We currently have 12 health spotters which are supervised by five seniors," he said.