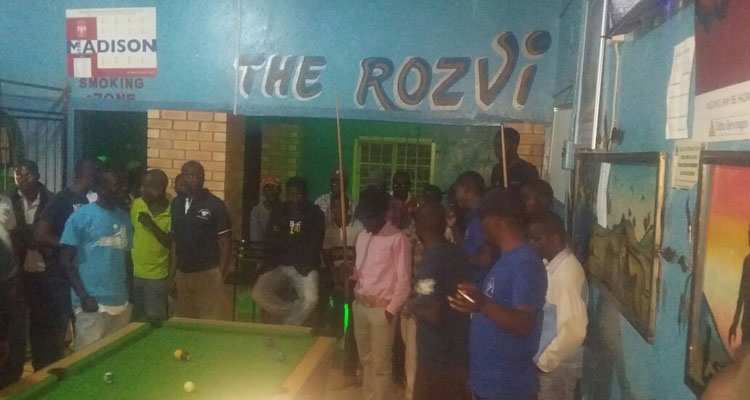 The ManicaPost
Liberty Dube Entertainment Correspondent
OLD Skool sessions have proved popular with revellers in the sprawling high-density suburb of Dangamvura after the re-establishment of popular sound movement, Tuff Nuff.
The movement which specialises on old and new school music is led by veteran wheel spinner, DJ Ranga who boasts of more than 20 years on the turntables.
Other deejays from the stable are Deejays Mac Ali and new recruit, Spiks.
The group rose to become the sought after entertainers about two decades ago before they sunk into oblivion.
This year, they regrouped and resurfaced at Rozvi Sports Bar, popularly known as Creche Yemadhara and come up with Old Skool sessions every Saturday and Sundays.
The sessions have taken music lovers in the ghetto by storm.
The bar, situated at Matongo Shopping area, has turned into an entertainment hot spot after it underwent massive refurbishment.
The spot's manager, Unganai Marumbwa, said they were overwhelmed with the response they had received so far.
"I must say we are in the right direction. We intend to bring together revellers of all ages and present refreshing music during weekends. We are happy with the response we have received especially from the old and mature revellers who are travelling from other areas outside Dangamvura to be part of the sessions.
Revellers have also fallen in love with incredible prices of our alcoholic beverages," he said.
The deejays take revellers down the memory lane to the late 1970 up to the mid-90s with a classic playlist of local and foreign golden oldies across genres such as jazz, reggae, punk rock, sungura and gospel hits among others.
At last weekend's session, songs by The Hurricanes, The Beatles, Thin Lizzy, Jim Hendrix, Eagles, U2, Clapton, Phil Collins, I-Roy, Cimarons, Dralimandato, Pied Pipers, Sam Mangwana, Carpenters, Cool and the Gang and Five Stars were among the most played.