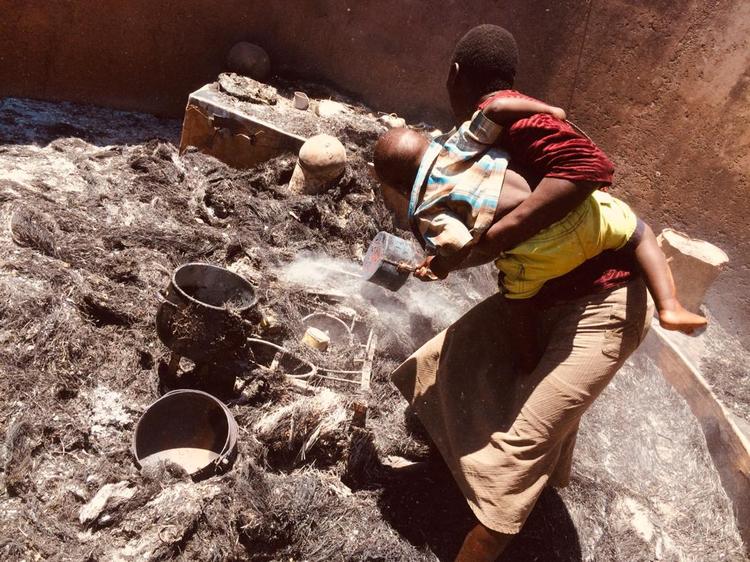 The ManicaPost
Tendai Gukutikwa and Daniel Mhonda  Weekender Correspondents
A CHISHAKWE woman who is refusing to vacate her husband's homestead despite being formally served with a divorce token has come out guns blazing accusing her in-laws of plotting to burn and exterminate her for the second time last Saturday as the protracted divorce dispute dating back to 2014 degenerates into a mortal threat.
Memory Machikiti (32), of Chishakwe village under Headman Chihwandamudanda, has the heavens to thank as she had gone for an all night prayer session with her two kids when the alleged arson attack occurred.
Memory has reported the arson to police and fingered her brother-in-law Chipo Chabururuka as the suspect.
This is the second time that Memory, who has vowed to stay put at her in-laws' homestead even after being formally divorced in 2014, has survived a suspected arson attack after a similar incident in 2015 in which she escaped death together with four children when the house they were sleeping in was allegedly set on fire by her estranged husband.
Memory was married to Harry Chabururuka in the remote parts of Mutare South but their marriage hit the rocks, and has never seen eye-to-eye with her in-laws when she rabidly refused to be handed over to her parents with a divorce token.
This forced her in-laws to declare her persona non-grata.
Memory has vowed to stay put despite the attacks on her.
"I thought he (Chipo) was making empty threats. He has on several occasions confessed his hatred for and intention to burn me alive together with my children. All my valuables like food, clothes, blankets and children's birth certificates, among others, have all been reduced to ashes. I was left without roof over my head and have nowhere to go. This was meant to push me out, but I am not going back to my parents because I am married to this family with four children, who have a right, like anybody else to stay here," vowed Memory.
The property lost was valued at $500.
When asked why she was not moving out as the divorce dispute was degenerating into a mortal threat, an unfazed Memory had this to say:
"I will not bow down to their pressure to force me out. I am not going anywhere; this is my home. Even if Harry no longer loves me, I do not care. This is my space and they should just leave me stay peacefully with my children. These children belong to this family and I have a right to keep them here.".
Memory revealed that the dispute with her in-laws was triggered by the mysterious death of four, of her eight children. 
She said the in-laws, who stay a stone's throw away from her, did not help to put out the raging fire. 
Her father-in-law Harry Chabururuka (Snr), however, said they were shocked to see the hut razed the following morning.
"We were shocked as we never heard or witnessed the fire that evening. We only discovered that the house had burnt down on Sunday morning and we feared for the worst. We were so frightened that the family had been burnt to death," said Chabururuka.
He told The Weekender that although they do not see eye-to-eye since Memory was no longer his daughter-in-law, he would have helped put out the fire if he had been approached for help.
Shocked villagers have urged the Chabururuka family to solve the dispute peacefully before blood is spilled.
"They stay very close to each other, and to say they did not know about the fire until the next morning is not only shocking, but raises eyebrows. Their daughter-in-law's hut was burnt and what is surprising for us is that the same thing happened in 2015 and they did not help put out the fire," said a villager who requested not to be named.
Headman Chigodora's aide Crispin Nyabeza, who is currently staying with Memory, confirmed receiving several reports of nasty clashes between the two parties, but refuted claims that Memory's in-laws had a hand in the inferno.
"She was divorced a long time ago. A divorce token (gupuro) was taken to her parents and she came back claiming that the house was hers and would not move out despite the traditional divorce proceedings.
"Her two younger children are even from different men, but she just cannot leave the family alone.
"Her father came to collect her, but she attacked him with an axe," said Nyabeza.