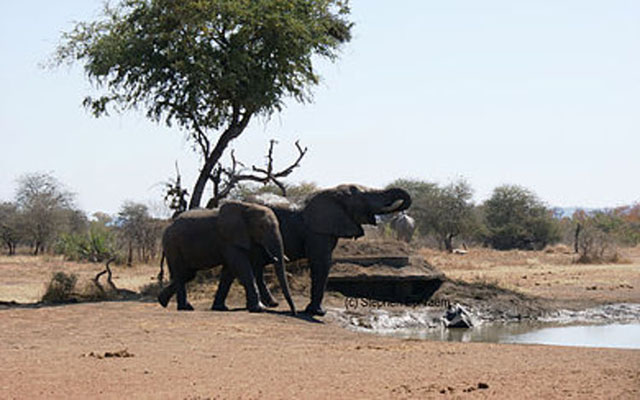 The ManicaPost
Stephen Ephraem Post Correspondent
FOR people of my background, who grew up in rural or semi-urban setups, visiting a wildlife park is one of the lifetime achievements. Unfortunately, most of us return to dust without experiencing a single game drive or walking trail in a wildlife reserve. What goes wrong?
During my youth days, living in farm compounds in the Lowveld, at Chitepo ward in Triangle Estate to be precise, weekends and school holidays were full of adventures. Bush experiences meant trapping mice and birds.Fishing and swimming in canals and dams added joy to boys of our time.
It was the time when we used to walk a lengthy distance to Chiredzi Prison every Saturday in order to watch a wrestling programme on national television unless if a bioscope was being shown at our place. Televisions were scarce those days. The recreation room for prison officers at the prison had a public television set which tempted us to go there every Saturday.
It was the period when we used to wake up early most days and head for Buffalo Range Business Centre in order to compete for reject bread which a branded bakery disposed free as burnt or damaged loaves. Taking home the reject bread was a memorable act.
Apart from all these activities, having a game drive or walking trails in a game park still headlined our wishes, but was beyond reach.
To sooth ourselves, some of us would patiently stand at Zaka Turn-Off, less than a kilometre from the Buffalo Range Business Centre towards Chiredzi along the Ngundu-Tanganda Highway. The area passionately known as "KwaSitaira," (a sleaze of the ranch owners' name, the Styles), was securely fenced and some wild animal used to roam towards the junction.
It was not obvious that one would obviously view game at each visit at the junction. Sometimes the scorching Lowveld heat would burn a person for nothing as one would return home without seeing any buffalo, antelope, zebra, duiker or wildebeest.
People are interested in domestic tourism, but why out of reach for most of the general populace?
Game drives offer an opportunity where tourists can move within a game reserve and be able to come closer to wild animals without the animals posing danger to the visitors.  Usually a guide or more would be in charge of the expedition.
Night drives offer an opportunity to view animal species that are not active during the day.
Walking trails offers an opportunity for visitors to walk on foot and observe smaller animal tracks, their dung and spoor, observe insect characteristics and have a feel of the bush environment itself. Knowledge about plants is imparted during such walking trails.
Reasons why most local people die without a gateway to the wildlife park vary.
One of them may be the lack of disposable income by the general populace. Since game drives require motor vehicles, most locals might lack own transport. Another reason might be that people have a negative perspective that tourism is for the rich.
On the flip side, some tourism operators have made domestic tourism difficultyfor the domestic market. This has been evident in the products and packages that are prohibitive to the local low-income earners.
Some tourism operators have a perspective that domestic tourists are not big spenders and bring no foreign currency. The tourism packages might be charged in foreign currency which becomes too expensive for the domestic market. Game park entrance fees, transport, accommodation and hotel food prices might be priced to prohibit domestic tourists.
Another aspect is that of food. It is not a surprise to find that food might be so expensive and the menus do not cater for local tastes.
All menus might be foreign dishes that domestic tourists end up being uncomfortable to return to such resorts.
Marketing strategies for the domestic market might be so tired to prohibit domestic tourists from visiting the resorts.
On the contrary, foreign visitors would be offered attractive packages whichwould be developed and revised now and again.
While acknowledging that foreign tourists bring the much-needed foreign currency into the country, the domestic packages should also be attractive for national cohesion and for locals to take pride in their own natural heritage.
For feedback, please Text or WhatsApp + 263 739 106 507, email: [email protected] or visit: www.southeasttourism.wix.com/southeasttourism