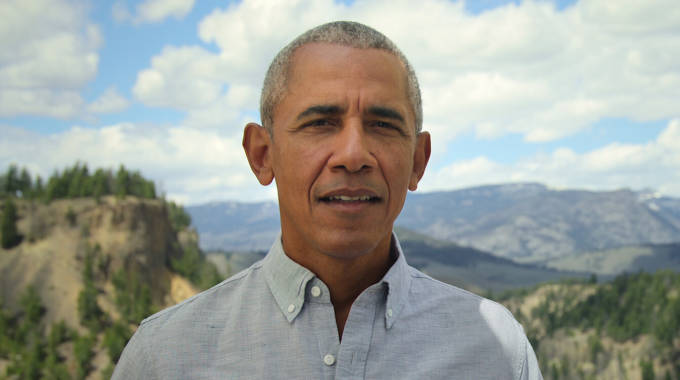 The ManicaPost
Cletus Mushanawani
News Editor
MANY people fell for last Friday's April Fools' Day prank where we published that former United States of America President, Mr Barack Obama, visited Mutarazi Falls in Mutasa District.
In the article, it was mentioned that Mr Obama and his family were on a two-day visit of Zimbabwe and their itinerary would take them to Mutarazi Falls and Victoria Falls.
The prank, which was aimed at promoting domestic tourism in the Eastern Highlands, generated a lot of debate and people in different corridors fell for it, with some travelling to Nyanga for an opportunity to rub shoulders with one of the most popular families in the world.
Some wanted to have a Kodak moment with USA's 44th President who made history by becoming the first Afro-American to occupy one of the world's powerful posts.
In one of the WhatsApp groups, Travel and Leisure Network, a Ms Sandra Kawodza had this to say after hearing that the Obama story was a Fools' Day prank: "You can't be serious, Google doesn't seem to suggest that all. It seems authentic. When I checked with Google on the day, other reliable sites had the same story. Well coordinated April Fools' Day prank. Someone was very clever there!"
This was after Mr Obama's picture which had a background almost similar to Troutbeck Resort was published on that platform.
A Dr T said: "That is Nyanga, the scene behind him, Troutbeck."
A Crispen M who had fallen for the prank chipped in: "It was on the front page of The Manica Post yesterday."
Some online publications who are in the habit of publishing our stories also fell for the prank and ran the story.
Hospitality Association of Zimbabwe Manicaland president, Mr Brian Nyakutombwa said: "I received one or two calls from people inquiring about the Obama issue you had published and I professed ignorance about the visit. The calls were to confirm if indeed he was in Nyanga."
Pine Tree Inn general manager, Mr Winfrey Madhlayo said the prank helped in increasing traffic to Nyanga last weekend.
Pine Tree Inn, which is situated in Juliasdale, is nestled underneath Susurumba Mountain where hikers and other visitors frequently visit.
"It generated a lot of debate. Some visitors learnt around lunch time after they had travelled here that it was an April Fools' Day prank. We saw some improved traffic in places such as the nearby mountain (Susurumba).
"Some tourism enthusiasts had already descended on Nyanga by midday and it was good for us," said Mr Madhlayo.
A couple that drove to Nyanga said besides the prank, they were fooled by the picture which appeared like Mr Obama was on the summit of Nyanga Mountain.
They later drove to other scenic areas in the district.