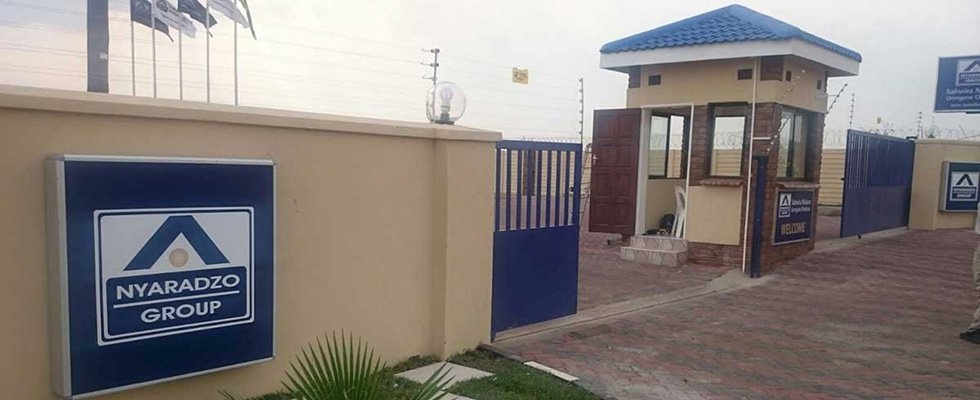 The ManicaPost
Liberty Dube Business Correspondent
DIVERSIFIED funeral and events management services provider Nyaradzo Group has pledged to honour all up-to-date insurance contracts during the current hyper-inflationary periods as part of its work ethic to keep promise to thousands of its clients.
The company, which recently acquired 13 custom-made top-of-the-range hearses from South Africa at a cost of $572 000 as it seeks to expand its services to all parts of the country, has elected to uphold its commitment and obligation to clients.
Nyaradzo Group chief executive officer Mr Phillip Mataranyika, in a statement, said hyper-inflationary periods are phases in a marathon, but not insurmountable.
"In our DNA, contracts must be respected. Besides, companies are created to exist into perpetuity while individuals live only for a limited time. A loss to an individual is real and final while the loss to an organisation real or imagined can be recovered with time. Individuals are in a short sprint race while companies are in long marathon run with ups and downs along the way. Hyper-inflationary periods are phases in a long marathon run that are certainly painful but not insurmountable," said Mr Mataranyika.
The post 2008 stable dollarised environment, he said, enabled Nyaradzo to grow and invest in assets that now buttressed and enhanced its ability to cushion clients.
Nyaradzo has bought over 400 vehicles over the past 10 years, opened branches in provinces and districts across the country and has been consistently providing its customers with coffins, caskets, hearses and buses.
"We are not sure about how long the current phase of uncertainty now gripping our country will last, but like what happened in the past, it definitely will come to pass. This maybe another uphill stretch in our long marathon run as an organisation, but like we did then (2008), we commit again now, to ensure that customers whose premiums are up-to-date will not be denied service.
"In 2008 we were inexperienced and less prepared but we survived, thrived even and honoured every contract. It is good business to honour contracts.
"Unlike then, this new phase finds us in a very strong and robust position, well prepared and equipped to stand with our customers in these turbulent times. We are about service; we have built strength and will continue to provide our customers with solutions. We transformed assurance policies from being a hard-sell to sought-after-products – it is about trust," he said.
"Often we get requests from clients wanting service from us when their policies have been in a state of lapse for months or even years only to be hurriedly paid when they are bereaved. In some cases clients realise the person covered is on their death bed while premiums are in arrears and then frantically try to make amends by paying all premiums just before the person passes on. In insurance terms, this is called negative selection and unfortunately we have had to decline a good number of them because they would not have met their side of the bargain, which is that premiums due must be paid on time."
Nyaradzo advise that insurance contracts, especially funeral policies, be kept up-to-date, not only in good times, but at all times, including hyper-inflationary periods, as no one knows the day that special someone may breathe their last.
This will ensure that when that day arrives Sahwira Mukuru will live up to its service commitment regardless of the macro economic conditions.
Nyaradzo Group started its operations in 2001 and survived many turbulent times including the hyper inflation era in 2008.
"Looking back, we are proud to have been one of the few insurance companies that stood with customers during the hyper-inflation period. Going forward, our customers can find peace and comfort in the knowledge that we promise — once again — to stand with them through this season as a true Sahwira Mukuru does," said Mr Mataranyika.