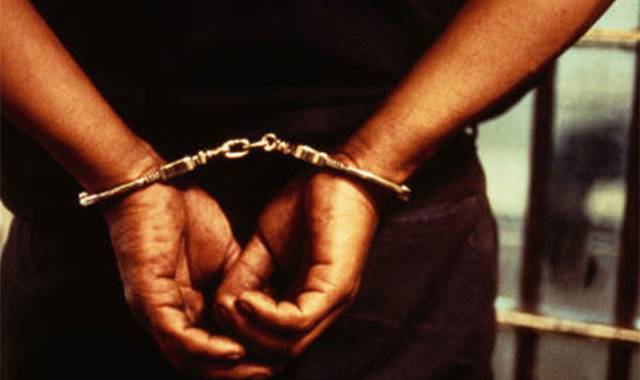 The ManicaPost
Abel Zhakata Senior Court Reporter
TWO court officials stationed at the Nyanga Magistrates Courts were last Friday hauled before the courts on allegations of defrauding a villager of $150 he had brought to court as processing fee for an appeal.
Terrence Chigwedere (36) and Taimon Musasa (43) appeared before Mr Tendai Mahwe charged with contravening Section 136 of the Criminal Law Codification and Reform Act Chapter 9:23.
They pleaded not guilty and were granted $50 bail each.
Mr Fletcher Karomber prosecuted.
The court heard that on May 8 last year the complainant, Denis Musima, appeared before Headman Mushonga charged with an offence of cutting down trees. He was convicted of the offence and the traditional court ordered him to pay two beasts and two goats.
However, on September 13, 2017 the complainant went to the Nyanga Magistrates Court to process his appeal against the judgement made by Headman Mushonga.
At the court he was received by Chigwedere who advised him that he should pay $150 as a processing fee.
The complainant gave Chigwedere his bank card and the pin number. Chigwedere is alleged to have taken the card to Musasa's office leaving the complainant behind.
In Musasa's office there was Tinashe Mukuwira who also wanted to pay a $150 fine using cash. Chigwedere then gave Musasa the complainant's bank card together with the pin number and he swiped $150 on the Point of Sale machine.
Mukuwira handed his $150 to Musasa and he was duly issued with a receipt in respect of the $150 which had been swiped from the complainant's bank account.
The two suspects allegedly shared the $150 they were given by Mukuwira. Mr Karombe said Chigwedere did not process the complainant's appeal against Headman Mushonga's judgement which resulted in his two beasts and a scotch cart being auctioned.
"The complainant later approached Chigwedere and asked him about the appeal but he was not happy with the response he was given. He then filed a report at ZRP Nyanga resulting in the arrests of the suspects," said Mr Karombe.
During the course of investigations Chigwedere deposited $100 into the complainant's bank account as refund.
The State will produce a bank statement of the complainant's account which shows that the money was deducted from his account.
The Nyanga Magistrates Court bank account statement will also be provided which shows that no cash was deposited on the particular day from the complainant's account.