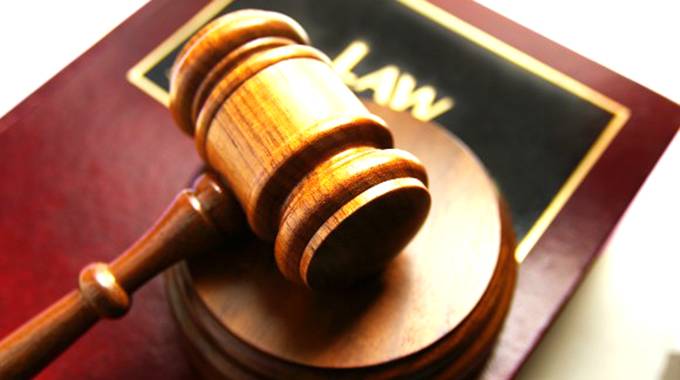 The ManicaPost
Lovemore Kadzura
Rusape Correspondent
A RUSAPE farmer, his son and a herdboy allegedly connived to vandalise and steal equipment from National Railways of Zimbabwe and Telone in order to fence their garden, kraals and home.
Samson Hwangu (61), Golden Hwangu (29) and Tatenda Mujati (21) recently appeared before Rusape magistrate, Mr Obedience Matare.
They were not asked to plead to the charges of stealing the property, which is valued at more than $21 000.
The three were remanded in custody.
Public prosecutor, Mr Benoni Makuvire, told the court that the trio contravened Section 89 (1) of the Postal and Telecommunication Act, Chapter 12:05, and Section 38 (3) of the Railways Act, Chapter 13:09, which criminalises the willful damage and theft of telecommunication and railway equipment.
"From February to May 2, Golden stole copper wire at the 11km peg Rusape- Nyazura line. Hwangu used the copper wire to fence his vegetable garden.
"The stolen wire, which weighed 59kgs, was valued at $2 360. It was recovered by detectives," said Mr Makuvire.
During the same period, Golden allegedly stole four used concrete railway slippers, three new railway slippers and 45kgs of rail at the aforementioned 11km peg.
"He used the slippers and the rail to erect his garden. On May 2, detectives received information that Golden was in possession of NRZ property. Detectives recovered all the property, valued at $1 000.
"During the same period, Samson Hwangu and Tatenda Mujati stole copper wire and poles belonging to Telone. They used the wires to erect cattle paddocks and a garden. They also used the wire to tie roofing sheets of a two-roomed house which is under construction.
"The accused persons used one steel pole to erect a cattle kraal, one long arm to make a stand for a cocking shed and two small arms to make a push cart. The 433kgs copper wires were valued at $17 320. They were all was recovered," said Mr Makuvire.