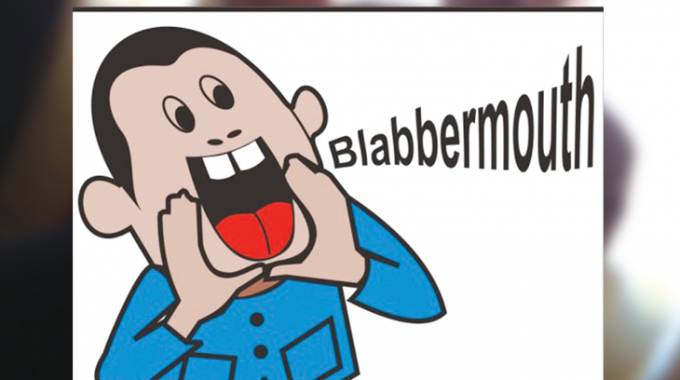 The ManicaPost
LIKE I have always said, Blabber is motivated by nothing more than the need to preserve the little that remains of our moral fabric.
This is the reason Yours Truly believes in the biblical concept 'spare the rod and spoil the child'.
However, one well known local entrepreneur in the education sector recently took this concept too far.
I mean that other pot bellied dark man who is running a relatively successful institution located in the city's oldest high density suburb.
While we all thought they deliver first class educational tutorship, we soon discovered the diabolical, nasty, retrogressive, unethical and unAfrican way of doing things rampant at this academy.
Word reaching Yours Truly is that the respected owner of this school recently butchered an innocent female student using a vehicle fan belt leaving her with scary, multiple injuries all over her body.
When I say all over, I really mean all over her body.
What disturbed Blabber the most is that this pompous, egocentric man, despite being a known church elder, once submitted his CV to this young woman hoping to go between the sheets with her. The young girl turned him down and the old man, who is well known for his exaggerated sense of self importance, cooked up flimsy allegations against the poor innocent young girl hence the thorough, brutal chastisement.
In fact, Blabber is in possession of pictures of this poor girl' injuries and soon, very soon, the story could see the light of the day in other pages of this publication.
When juju backfires
What is this that we hear about this other city fella who many remember because of his gold coated tooth.
I mean that other chap who has sired children with almost every other woman he has slept with.
Yes, the one who is known by the same name with that of the biblical first man on earth.
Young and flashy as he might look, gentle reader, the boy has more children than the number of his fingers and toes.
Word reaching Yours Truly is that the boy has suddenly lost his senses and you might bump into him picking food from local dumping sites.
Those is the know confided in Blabber that he was so much into juju in everything that he did and what is happening to him is a result of that.
Blabber feels for the kids who now have to grow up with an insane dad.
To God be the glory!