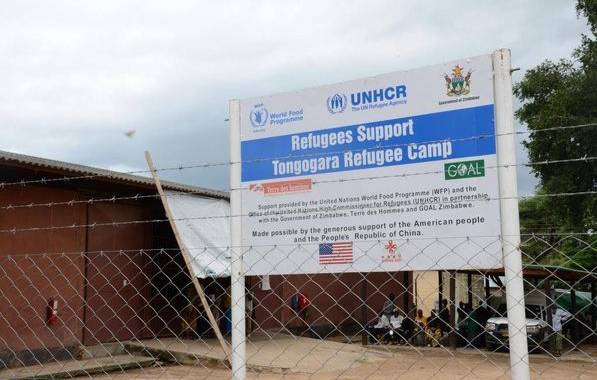 The ManicaPost
Ray Bande
Senior Reporter
MORE than 140 Rwandese refugees who have been living at the Tongogara Refugee Camp in Chipinge for decades are reluctant to go back home citing the traumatic experiences of the 1994 genocide.
Despite their government's assuarances of their safety, some still harbour fears of being killed upon their return.
Tongogara Refugee Camp is home to more than 400 Rwandese asylum seekers.
While about 140 who left their country of origin between 1959 and 1999 have had their refugee status stripped, they have vowed to stay put.
The group was initially given a December 2017 deadline to return to Rwanda, before they were given another deadline of March 31, 2018 after defying repatriation.
Another deadline of June 2018 was overlooked again.
Tongogara Refugee Camp administrator, Mr Johannes Mhlanga, confirmed that the 140 have been stripped of their refugee status and are now perceived as people of concern.
"We have some refugees who have overstayed here. In 2011, the international community agreed that the situation that propelled individuals to leave Rwanda, especially those that left between 1959 and 1999, has completely changed and it is now safe for them to return home.
"The international community agreed that the individuals falling in that bracket should go back home. President Paul Kagame has said Rwanda is now peaceful and all Rwandese should come back home.
"About 140 individuals were affected by the cessation clause but they insist on staying at the camp since the initial December 2017 deadline.
"President Emerson Mnangagwa, who was Vice-President back then, was at Tongogara in 2017 to assure these individuals that their government back home had committed to ensure their safety but all the efforts have been resisted," he said.
Mr Mhlanga said the reasons for not wanting to return home vary.
"The reasons for refusing to go back to Rwanda are subjective. Some say they experienced trauma during the 1994 genocide and they cannot imagine going back home.
"However, we feel voluntary repatriation is the durable solution considering the peace prevailing in Rwanda," said Mr Mhlanga.
According to UNHCR, the Rwandese government made the repatriation of its people a priority and asked the refugee agency to invoke the cessation clause.
"This stamp of approval from the UNHCR lights the path homeward for the estimated 100 000 remaining Rwandan refugees," said Louise Mushikiwabo, the then Foreign Affairs Minister and government spokeswoman.
"We urge them to take their rightful place in Rwanda's journey of reconciliation, national renewal and socio-economic development."