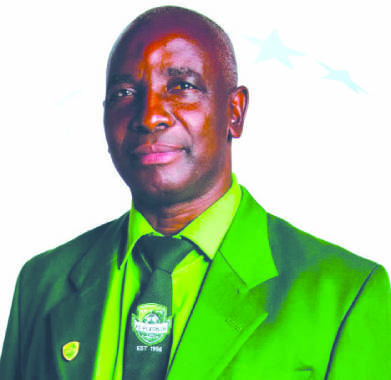 The ManicaPost
Ray Bande
Senior Reporter
ZIFA must wake up from its deep slumber, and stop expecting the red carpet to be rolled out for national teams by their hosts ahead of international competitions, but should arrange and fund Warriors' itinerary through the country's embassies in different countries as well as advance parties, analysts have said.
It is now a familiar, yet nauseating chorus that the national team has been subjected to hostile treatment each time they travel for an international assignment.
Some of the major complaints over the years have been the poor state of training grounds that they are offered, the standards of hotel accommodation given by the host nation as well as the quality of food served ahead of important assignments.
This week, Zimbabwe's Warriors were forced to look for a better training pitch in South Africa after rejecting what had been offered, a development that triggered the usual wave of disapproval, with others blaming SAFA for employing West and North African tactics of frustrating visitors.
Norman Mapeza's charges were preparing for the clash against Bafana Bafana in the penultimate round of the 2022 World Cup qualifiers at the FNB Stadium in Johannesburg on Thursday night (yesterday).
Warriors manager, Wellington Mpandare told the media that of the two venues they were offered, none of them was suitable.
"We were given two venues, but one had tall grass, and the other one had artificial turf so we didn't want to take chances. We had to look for a training pitch, and we found the one we are using now," he said.
"It also happened in Ghana last month. We had problems acquiring even a private pitch. I guess it is African football, we are used to it now, so there are no complaints," he said.
However, analysts feel that this an old way of doing business, in stark contrast to modern patterns in national football team administration.
FC Platinum general manager, Joseph Mususa said: "Take note that training facilities should be suitable. The turf has to be cut to make the pitch playable.
"It does not make sense being offered artificial turf when the match will be played on natural grass. FC Platinum had similar issues in Angola and had to make do with an alternative pitch nearby.
"However, let it be known that the buck stops with the visiting team whose advance party should ensure that when the team arrives all the challenges would have been solved.
"The truth is that the host country is obliged to provide training facilities for the visiting team. Visiting teams can make alternative plans should they find the facilities offered to be unsuitable to them."
Former Mutare City Rovers executive member, Benjamin Chindima, weighed in saying: "It is not a secret that the host country is only obliged to arrange for training a day before the match at the match venue at the exact time when match will be played.
"The rest is your responsibility through your advance party. At this level of competition, football does not know any neighbour. You will be amazed to discover that a dressing room for a home team in Europe will be five-star, and yet for the visiting team, it just meets the basic requirements.
"There is no place for being nice. These are World Cup qualifiers where you stand to pocket a cool US$10 million upon qualification, and you expect someone to be neighbourly."
Renowned technical and administration sports expert, Daniel Kuwengwa said: "Visiting teams should not be surprised as if we are having these challenges for the first time. We have been treated this way since time immemorial. Today, technology has made it very easy for a team to navigate and make its own arrangements in the country it will be visiting.
"They can also send an advance party and make use of embassy facilities in that country. We have embassies, and in the case of Zimbabwe, we have individuals with the capacity and interest to help secure better facilities in those countries . To me, being surprised when you get to that country shows lack of ground work and research on your mission, which is unacceptable. We should start focussing on results and our game preparations than being cry babies. When the worse comes to the worst, carry your chefs with you . People want results, not complaints."