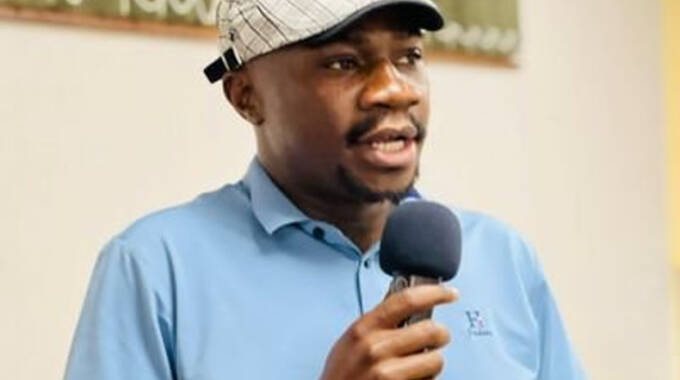 The ManicaPost
Tendai Gukutikwa
Post Reporter
AS the nation prepares to commemorate 16 Days of Activism Against Gender Based Violence from November 24 to December 10, the Zimbabwe Union of Journalists (ZUJ) secretary general, Mr Perfect Hlongwane, has called on female journalists to speak out against sexual harassment in their workplaces.
Addressing journalists from across the country during a sensitive reporting training in Harare last week, Mr Hlongwane said sexual harassment is a serious violation of human rights, adding that it undermines professional and personal development of women in the media industry.
He said a multi-stakeholder approach is needed to address sexual harassment of female journalists.
"One of the things that we are doing to ensure that our members are safe, is to create space that allows them to operate without those challenges. There is a lot of sexual harassment in our newsrooms. Sexual harassment has become a serious scourge in the sector and we are calling for collective efforts to address the menace," he said.
Mr Hlongwane said it is commendable that female journalists have been forthcoming and reporting matters of sexual harassment in the newsrooms.
"We cannot tolerate any form of abuse or intimidation in our workplaces. Sexual harassment is a violation of human rights and dignity, and it undermines the productivity and morale of our workers. We urge all stakeholders, including employers, unions, Government and civil society, to join hands and work together to eradicate this evil from our society," he said.
Mr Hlongwane advised victims of sexual harassment that ZUJ has put in place resources for legal and psychological support.
"ZUJ has already established mechanisms to provide you with a lawyer for the legal aspects of reporting such issues as well as counselling services. We represent you in a number of issues, including labour violations, harassments, etcetera.
"We have also started engaging psychologists to ensure that you are healthy mentally after such traumatic experiences. We are happy to report that the psychologists are readily available whenever we need them," he said.
"If you are being sexually harassed, tell us so that we are able to put in place systems that will protect you. It is one of our obligations as a union to ensure that the workspace is free for you to operate without any challenges," he said.
Mr Hlongwane also appealed to media managers and owners to create a safe and conducive work environment for female journalists and to implement policies and mechanisms to prevent and address sexual harassment.
"What has fuelled sexual harassment in the media industry is that there has not been any punitive measures taken in previously reported cases. That leads to people cowing down instead of coming to report such matters.
"We need collective effort from the union, employers, civic society and Government so that the space in which journalists operate allows them to do so without any hindrance," he said.
The training was organised by Heal Zimbabwe Trust in conjunction with ZUJ.