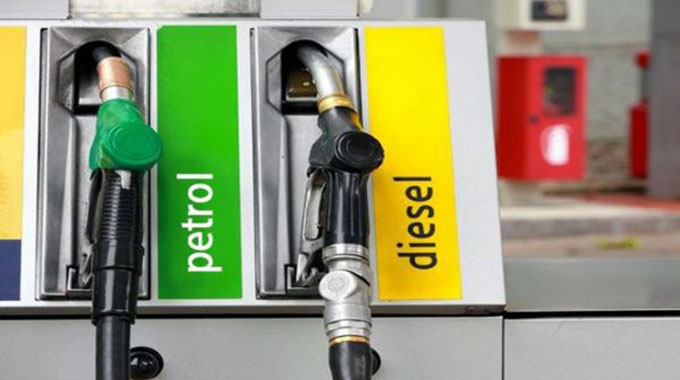 The ManicaPost
Post Reporter
THE prices of fuel have remained largely stable over the greater part of this month, the latest review by Zimbabwe Energy Regulatory Authority (ZERA) shows.
ZERA has reviewed the prices three times in November, with the cost of diesel remaining unchanged throughout in US$ and going up by a few cents in local currency. The same goes for petrol as the price in US$ changed within a range of a cent and three cents while increasing marginally in local currency.
A litre of petrol costs $1,59 and $1 028,55 up from $1 022,47 while diesel is pegged at US1,73 and $1 116,94 from $1 101,84.
ZERA last reviewed fuel prices on November 16.
In a notice to the public, ZERA said: "Please, be advised of the review in fuel prices for diesel and blend with effect from November 23. The prices have been reviewed as follows: diesel (per litre) $1 116,94 and US1,73 and petrol (per litre) $1 028,55 and US$1,59.
"The public and operators are advised that the blending remains at E20. Operators may sell the petroleum products below the prescribed prices depending on their trading advantages and should display prices in a prominent place as provided for by the fuel pricing regulations."