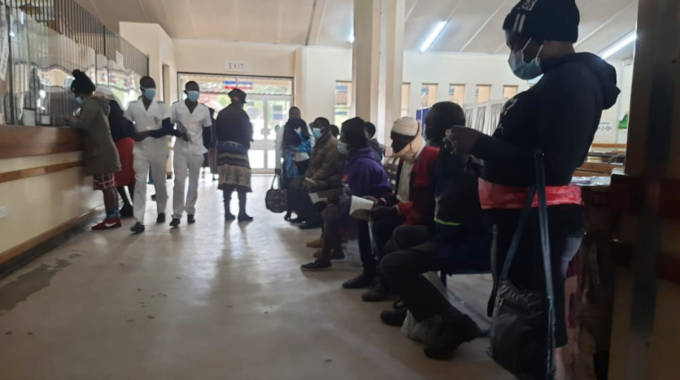 The ManicaPost
Tendai Gukutikwa
Post Reporter
IT is business as usual at Victoria Chitepo Provincial Hospital and other hospitals dotted across the province as health workers ignored the call to go on strike that started in Harare yesterday.
When The Manica Post visited the referral hospital this morning, there was normalcy and health workers were attending to patients, while performing their duties as usual.
The outpatients department was operating at its usual rhythm, with nurses attending to patients and referring them to the doctors on duty.
Called for comment, Victoria Chitepo Hospital Medical Superintendent, Dr Dorcas Masanga-Mutede said business is as usual at the hospital as both doctors and nurses are conducting their duties before referring the reporter to the Provincial Medical Director, Dr Simon Nyadundu.
"We are operating as usual and attending to all cases. You can even come and check at our hospital if anything is amiss. However, for further questions, you can talk to Dr Nyadundu," she said.
Dr Nyadundu was not reachable for comment as his phone went unanswered.
In an interview, a patient who had just been attended to at the hospital, Ms Concelia Maturure, said she had not encountered any challenges in getting service at the hospital's outpatients department.
"When I heard that the nurses and doctors were striking last night, I was afraid to come here today thinking that I would not be attended to, but surprisingly when I got here that was not the case. The only problem was that there were a lot of patients in the outpatients department who wanted to be attended. The nurses, however, attended to everyone with no hassles," she said.
Government has since announced that it will effect a 100 percent salary increment to all civil servants with effect from July 1.
Meanwhile, public sector workers will continue receiving the US$175 Covid-19 allowances introduced last year.