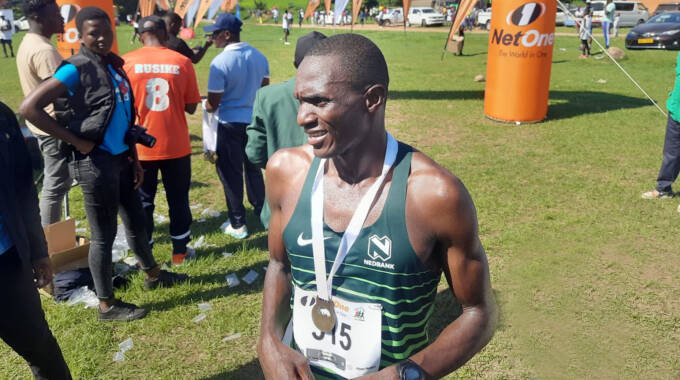 The ManicaPost
Moffat Mungazi
Sports Reporter
BATTLE-HARDENED athlete Lyno Muchena won the 42km race in the men's category while Rudo Mhonderwa came first in the women's group of the inaugural NetOne-Albun Honde Valley Marathon held this afternoon in the Eastern Highlands.
The pair was joined on the podium by the other winners in the other categories of 21km and 10km to receive their prize money.
The participation of a senior citizen – Mrs Julia Zisengwe (92) – who completed the 5km fun run was one of the major highlights of the event.
Scores of people, among them the young and the old, participated in different categories of the event.
Chief Mutasa was the guest of honour at the NetOne-Albun Honde Valley Marathon.
Organisers of the event said the event went on well, commending the participants for turning up.
The NetOne-Albun Honde Valley Marathon was staged to promote tourism opportunities the host area and its vicinity in Mutasa District offer; raise awareness on environmental conservation; advance rural development through industrialisation and charity through sport; cultivate business synergies as well as harness a culture of exercise and fitness among the participants, local community and the province.
It ran under the theme "Raising Awareness on Climate Change and Global Warming: Taking Action Against Veld Fires, Deforestation and Rehabilitation of the Environment".