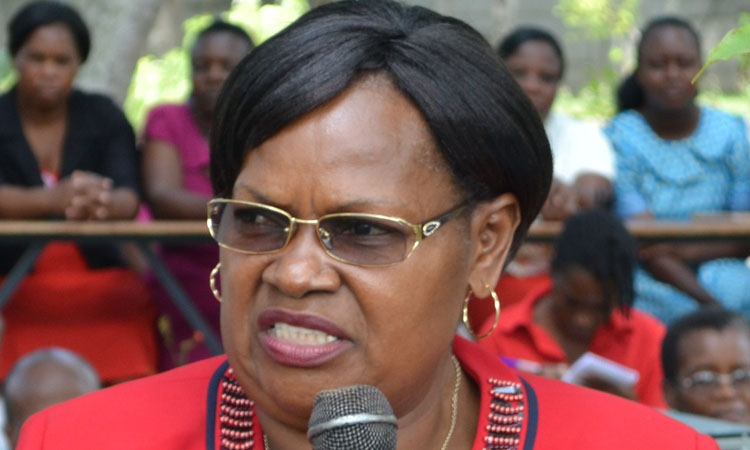 The ManicaPost
Samuel Kadungure Senior Reporter
ZANU-PF has ushered in a new crop of younger leaders in Manicaland Province as a number of political heavyweights failed to retain their seats in primary elections whose outcome reflects principles of internal democracy and free will of party supporters.
Voters flocked to cast ballots in record numbers to reject those considered a liability and replaced them with new faces, while embracing old players that have always been sensitive and responsive to their concerns and interests.
The outcome of these elections resonates with the new dispensation's thrust to improve the party and country's battered image, revamp the economy and open Zimbabwe for business.
A wave of democratisation swept across the province as intra-party democracy took roots, mixing old and new faces, thereby reinvigorating the party, and thus assembling suitable players in the creation of a dynamic and progressive environment that people desperately want to see in place after 2018 elections.
The new faces include Cde Misheck Mataranyika (Makoni South), Cde James Munetsi (Makoni North), Cde Jennifani Muswere (Makoni West), Cde Misheck Mugadza (Mutasa South), Cde Jeffery Ngome (Mutare South) Cde Jashua Sacco (Chinamimani East), Cde Joshua Murire (Musikavanhu), Cde Nancy Saungweme (Mutare Central), Cde Chido Tsinakwadi (Mutasa North), Chido Sanyatwe (Nyanga North), Cde Gijima Nyashanu (Buhera Central), Teedzai Muchimwe (Mutare West), Cde Mike Madiro (Mutare North) and Cde Jefta Kuziva Sakupwanya (Mutasa Central).
Old horses that fell by the wayside include Cde Chris Mushohwe (Mutare West), Cde Francis Muchenje (Makoni North), Cde Ronald Muderedzwa (Buhera Central), Cde Luke Masamvu (Mutasa North), Cde Nyasha Chikwinya (Mutare South), Cde Batsirayi Pemhenayi (Mutare North) and Cde Irene Zindi (Mutare South).
Voting was suspended in Chipinge Central and Buhera West over dodgy cell records that sought to disenfranchise thousands of supporters and create onlookers out of stakeholders.
Those who retained their seats are Cde Patrick Chinamasa (Makoni Central), Cde Chris Chingosho (Headlands), Cde Esau Mupfumi (Dangamvura-Chikanga), Cde Supa Mandiwanzira (Nyanga North), Cde Joseph Chinotimba (Buhera South), Cde William Mutomba (Buhera North), Cde Win Mlambo (Chipinge East), Cde Enock Porusingazi (Chipinge South), Cde Nokutula Matsikenyere (Chimanimani West) and Cde Adam Chimwamurombe (Chipinge West).
"It's a new era," said Cde Mataranyika, "people want change, change meaning that they want new faces . . . and the onus is on us to bring new ideas, a progressive culture of doing things and to rebrand and market Zanu-PF so that President Mnangagwa wins the forthcoming elections resoundingly," said Cde Mataranyika.
"Voters backed a new batch of younger democrats espousing self-determination and in a development that signals a new era and marks a significant turning point in the party.
"In this new era, the grassroots wanted a complete break with the past to pave way for younger generations to promote continuity and stability," said Cde Munetsi.
Cde Saungweme has vowed to wrest the seat from the opposition MDC-T, saying the opposition had dismally failed to develop the area.
"This area has been neglected for too long and with your support, I am sure this time around we are going to remove MDC-T.
"We are not going to sleep until we take over from MDC-T, which has been neglecting you for too long.
"I grew up in Sakubva and it pains a lot to see the town being turned into a rural settlement whilst we watch," she said.
Cde Sanyatwe, said she will correct the mistakes done by Cde Hubert Nyanhongo.
"People of Nyanga North have spoken and elected me. My focus is to meet and exceed their expectations. This area is underdeveloped. Very little has been done to uplift the livelihoods of people.
"It receives erratic rainfall, hence, need water and irrigation development. Very little has been done in terms of education, health and provision of access to water," she said.