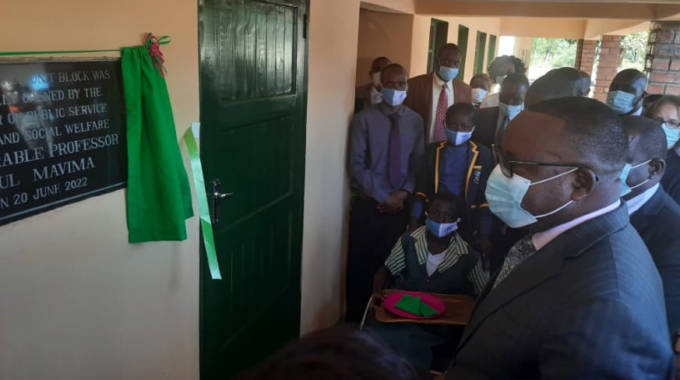 The ManicaPost
Ray Bande in TONGOGARA, Chipinge
ZIMBABWE is committed to providing safety and security for refugees, but errant asylum seekers who break the country's laws will face the full wrath of the law, a Cabinet Minister has said.
Speaking during the World Refugees Day commemorations held at Tongogara Refugees Camp in Chipinge South today, Public Service, Labour and Social Welfare Minister, Professor Paul Mavima said: "We are committed to the global treaties that we are a signatory to meant to provide peace, security and legal protection to refugees. However, we should note that Zimbabwe is a democratic country that has laws and regulations governing its citizenry. This means that refugees who dare break the laws will also face the full wrath of the law."
In her speech during the same function, Minister of State for Manicaland Provincial Affairs and Devolution, Honourable Nokhutula Matsikenyere assured refugees at Tongogara Refugees Camp of safety and legal protection.
"We are happy with the progress that we have made in terms of providing livelihoods for refugees. We will continue receiving refugees from different parts of the continent and make sure they live a decent life more or less like in their countries of origin," she said.
This year's World Refugee Day commemorations were held under the theme: "Whoever, Wherever, Whenever: Everyone has a right to seek safety".