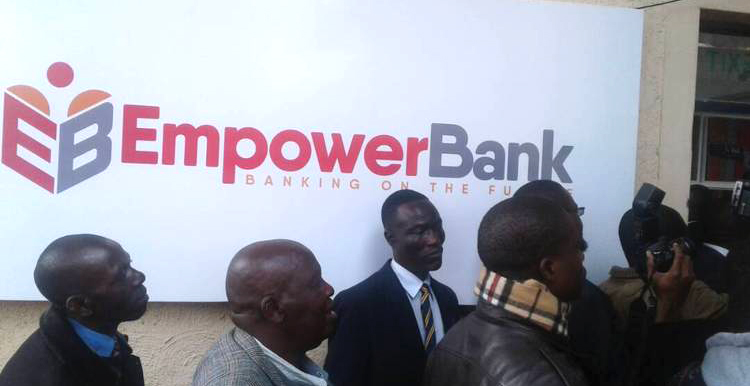 The ManicaPost
Kudzanai Gerede Business Correspondent—
The country's financial services sector is undergoing massive transformation following the introduction of yet another "new baby", the youth Empower Bank that was launched by President Emmerson Mnangagwa in Harare recently barely a fortnight after the Women Microfinance Bank came into being amid high expectations the banks will immensely contribute to financial inclusion strategic goals.The majority of Zimbabweans remain largely unbanked, and more so, its youth segment, that by being unbanked, stand to miss out on various financial products such as access to loans, mortgage facilities, insurance packages and life cover among a host of financial service products.
This is regardless to the fact that the majority of young people have embraced mobile money systems; these are still devoid of other financial services products such as access to loans which are enjoyed by the banked population.
The Empower Bank will hence present a massive opportunity for young people to be financially included and have financial products that are tailor-made to their needs notwithstanding the fact that this will also be a deposit taking finance institution that will enhance the opening of new bank accounts.
"Banking is the heartbeat of an economy and these are exciting times for our young people," Reserve Bank of Zimbabwe Governor, Dr John Mangudya said at the event of the launch of the Empower Bank.
"The Empower Bank is the country's 6th deposit taking microfinance institution and it adds on top of 175 non deposit microfinance institutions and its going to be central in achieving the goals of financial inclusion strategy that was launched in 2016," he added.
The bank will open its doors with a capitalization of $ 12,5 million that is expected to be issued to youth entrepreneurs with viable business proposals.
The bank is still working on a modest interest rate to make it an affordable lender.
It will also encompass various collateral initiatives put in place by the central bank and Government to make less stringent, the requirements needed for borrowing such as using movable assets like cattle, furniture, or vehicles as collateral.
Analysts have welcomed the development as going to improve youth participation in the national economy as shortage and high cost of finance was limiting their participation but called for stronger mechanisms to ensure youth do not default in repaying the loans as the case with yester-year youth empowerment programmes.
This was however allayed by President Mnangagwa's stern warning that this time around there will be sound monitoring of those issued with loans.
"We are aware that in the past we had similar programmes and nothing came back. This time things have changed, we will strictly monitor those who receive loans. Pay back!," said the President.
The banks (Women Microfinance Bank and Empower Bank) come at a time the country is going through a cash crisis and it presents an opportunity for young people to leap into electronic means of payments to mitigate cash challenges.