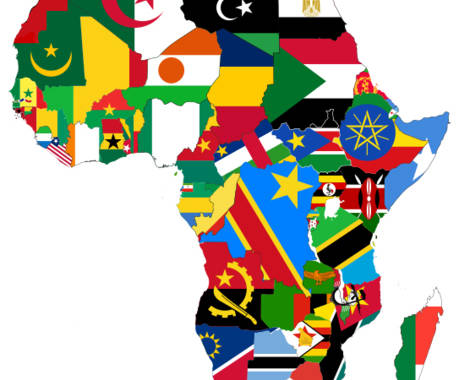 The ManicaPost
Tirivanhu Kateera
Correspondent
LAST month this writer wrote an opinion piece titled 'West should come clean on atrocities committed in Africa.'
Among other things raised, the article pressed the Western countries to compensate Africa for the atrocities committed and to return any "loot" from the continent.
On July 6, Reuters reported that Belgium had started returning the "loot" from the Democratic Republic of Congo (DRC). The news agency noted that Belgium's Africa Museum will begin a multi-year process of returning plundered art to DRC.
"The approach is very simple: everything that was acquired through illegitimate means, through theft, through violence, through pillaging, must be given back," Belgian Junior Minister Thomas Dermine told Reuters.
"It doesn't belong to us."
It is widely believed that from the late 19th Century to the 1960s, thousands of art works among them wooden statues, elephant ivory masks, manuscripts and musical instruments were illegally seized by Belgian and other European collectors, scientists, explorers and soldiers from the DRC.
We keep our fingers crossed until the artefacts touch the DRC soil as promised by Brussels.
Away from plundered artefacts, most people in Africa and elsewhere are convinced that Belgium and other western countries fuelled the 1994 Rwanda Genocide in one way or the other or at least they had everything at their disposal to stop the genocide, but instead chose to fold their hands and watch as the exterminations unfolded.
It is equally hoped that Belgium will go an extra mile to follow and perfect the route taken by Germany and France to further show that it has indeed "reformed or repented".
French President, Emmanuel Macron recognised his country's responsibility in the 1994 Rwanda genocide; while Germany Foreign Minister, Heiko Maas announced on May 27 that his country will give Namibia 1.1 billion Euros (US$1.3b) over a 30-year period for projects to help communities of descendants of the people that Berlin massacred between 1904 and 1908 when Germany callously ruled the Southern African country.
The people from DRC must be waiting for this day and the relief that accompany it.
Kinshasa, like most countries in the region, was wronged and the scars are still visible judging by the endless conflicts that range from insurrections to civil wars in that country.
Belgium must seriously consider compensating the descendants of the 1994 Rwanda genocide and formerly apologise for the role it played.
The time is now.
In the last opinion piece it was noted that "some Western countries seemingly admitted that somehow they wronged Africa at some point."
The Belgian case is a proof of "admission of guilty", giving more hope to the region for similar gestures to be made by other Westerners such as Britain and Portugal, among others.
The passage of time will tell whether those responsible for the massacres and other atrocious acts in the region will own up and ask for forgiveness; return skulls of our heroes such as Mbuya Nehanda, Sekuru Kaguvi, Chingaira Makoni, Chinengundu Mashayamombe, Mapondera, Mashonganyika and Chitekedza Chiwashira and offer compensation to the genocide victims' descendants.
For those in Zimbabwe and other countries in the region, calls remain and are even louder for the skulls, mainly taken as trophies and believed to be lying in British History Museum, to be returned home or at least show intention to do so.
We will not tire until our art and resources are returned, otherwise our grandchildren and history will not be kind with us.
We also long for the return of artefacts such as the Zimbabwean bird forcibly taken from the country by those colonisers.