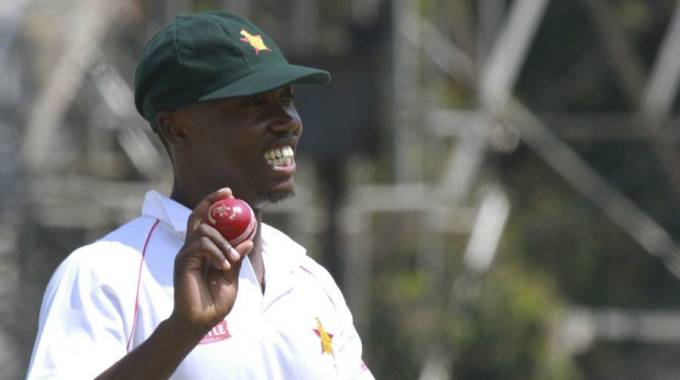 The ManicaPost
Takudzwa Manzero
Post Correspondent
DANGAMVURA-BORN cricketer, Tendai Chatara, unleashed an impeccable hot hand form of 13 wickets from six matches to shoot to the top of the ongoing National Premier League (NPL) T20 Blast bowling rankings.
The NPL witnessed an adrenaline pumped weekend in the capital as the country's top eight sides squared off in 12 cricket matches at three different cricket venues.
Eastern Highlands representatives, Westside Cricket Club and Mutare Sports Club were in enemy territory as their opponents enjoyed the home turf advantage at Takashinga Cricket Club and Old Hararians Cricket Club respectively.
Speaking to Post Sport, Mutare Sports Club coach, Silence Mujaji said Chatara is the beacon of bold bowling length in the nation.
He said: "Tendai is a significant member of, not only the franchise, but also the cricketing fraternity because he constantly reminds us that through team work, we can compete at the international level. I am glad with the sportsmanship he exuberates on the field through wins and losses."
Despite suffering a string of losses during the weekend, the local boys' sturdy bowling and batting evolution shone through as the Mutare lads recorded spectacular figures against profound cricket academies.
Westside's Definate Mawadzi and Kevin Kasuza joined Donald Tiripano in the top 10 batting rankings, while Fortune Mhlanga sits on third position behind Trevor Gwandu of Takashinga Patriots and Chatara in the top three bowling picks.
Mutare Sports Club and Westside Cricket Club are headed into an exhilarating derby tomorrow with the chance to play in the four team T10 competition on the line for the winning team.
The match begins at 11am.