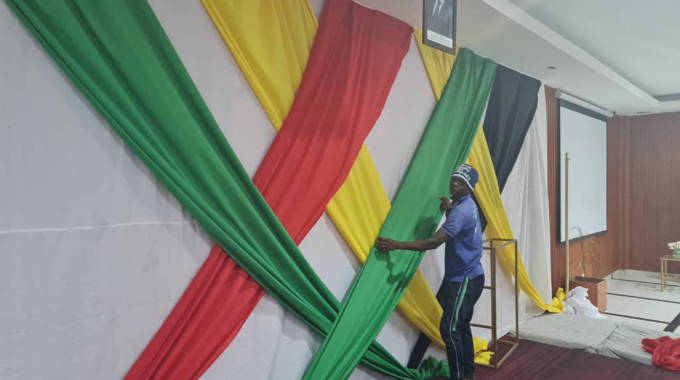 The ManicaPost
Cletus Mushanawani in CHIMOIO, Mozambique
THE country's trade promotion board, ZimTrade is leading 16 Zimbabwean companies to the Chimoio Outward Seller Mission which kicks off tomorrow morning.
The Chimoio Mission follows hot on the heels of a successful mission which ZimTrade held in Lubumbashi in the Democratic Republic of Congo last month.
It was a hive of activity this afternoon, with companies setting up their displays at the venue in Chimoio.
Among some of the business players expected to participate include those in the agro-industries and Fast Moving Goods, with Knowstics Academy from Mutasa District also expected to participate.
The Chimoio mission will start with a business conference tomorrow which will be graced by a delegation from Manica Province Governor, Madam Francisca Tomas' Office, Zimbabwe Consular General in Beira, Mr Kudarawanda, ZimTrade officials and the business community from the two  countries.
Exports to Mozambique from Zimbabwe have been increasing since 2016 when the country exported goods worth US$26 million.
Despite the Covid-19 lockdown measures which saw national borders being closed for the greater part of 2020 and 2021, exports from Zimbabwe to Mozambique stood at US$40m, against imports of US$19m.
Among the top products Zimbabwe exports to Mozambique are tobacco and manufactured tobacco substitutes, iron and steel, ores, slag and ash, salt; sulphur; earths and stone; plastering materials, lime and cement, sugars and sugar confectionery, edible fruits and nuts; peel of citrus fruit or melons, coffee, tea, maté and spices, natural or cultured pearls, precious or semi-precious stones, precious metals, metals clad as well as articles of stone, plaster, cement, asbestos, mica or similar materials.
From Mozambique, Zimbabwe imports mineral fuels, mineral oils and products of their distillation; bituminous substances; mineral, fertilisers, animal or vegetable fats and oils and their cleavage products; prepared edible fats; animal, cereals, articles of iron or steel, sugars and sugar confectionery, edible vegetables and certain roots and tubers, products of the milling industry; malt; starches; inulin; wheat gluten and machinery, mechanical appliances, nuclear reactors and boilers.
ZimTrade Chief Executive Officer, Mr Allan Majuru said they want to take advantage of the proximity of Mozambique's Manica Province to Manicaland to increase trade between the two countries.
"Mozambique is our third largest export partner in SADC and we want to take advantage of existing ties to increase trade between the two countries. We want to take advantage of the two provinces' proximity to grow exports so that we meet the 10 percent national exports targets set in the National Development Strategy (NDS1).
"The two sister provinces enjoy cordial relationships and companies from both provinces should have synergies that will see the growth of their economies and Gross Domestic Products in line with the devolution agenda," said Mr Majuru.