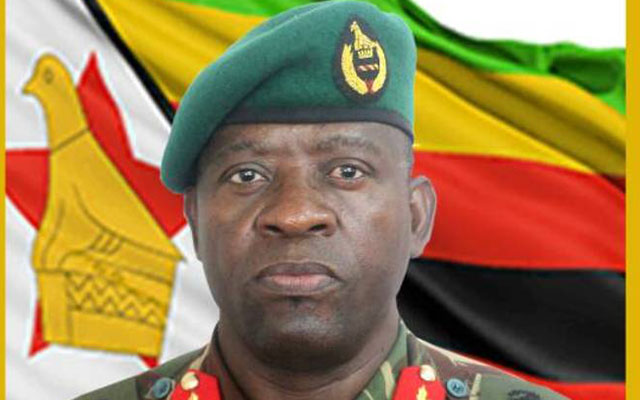 The ManicaPost
Luke Mafere Post Correspondent
3 INFANTRY Brigade, which is the Manicaland military headquarters, has a new commander Brigadier-General Joe Muzvidziwa.
Bri-Gen Muzvidziwa took over the command from Brigadier General Lazarus Gutu in February 2018.
Brig-Gen Gutu was reassigned in Harare in a different capacity.
Brig-Gen Muzvidziwa is one of the few officers elevated recently at Josiah Magama Tongogara Barracks (Harare) alongside the likes of Brigadier Generals E Shamu, S Maseko, S Vhezha and J Chikanga, among others.
"I am one of the few privileged Commanders who were elevated while remaining in the same formation and this allows me a chance to consolidate and emphasise areas that I think have been lagging behind in the formation," he said.
Brig-Gen Muzvidziwa said he will focus on team work, esprit de corps and sound relations among his troops.
He underlined the importance of troop morale and well being.
Brig-Gen Muzvidziwa said 3 Infantry Brigade should remain a part of the overall national security system as has been the case before.
"The formation is part of the larger national security first, before becoming autonomous to itself, therefore all my efforts as the new commander is to ensure that all we do dovetails to the national grid then comes down to the province whose security is paramount as it borders Mozambique".
He said Operation Restore Legacy and Operation Restore Sanity were milestone operations and his mandate was to maintain their objectives.
He said the two operations have brought sanity and order which are critical in attracting investors into the country.
"Operation Restore Legacy made us look at internal social, economic and political threats that the country was facing yet we had always braced ourselves to external threats to the country.
"The gains that have been achieved by these operations should be preserved at all costs and as the new Commander 3 Infantry Brigade, I intend to ensure that these are preserved at all costs. One must also note that investment can only come and survive in an environment of sanity and cleanliness," he added.
Brig-Gen Muzvidziwa assured the province of free and fair elections as security will be guaranteed.
He said ZDF role will be of ensuring peace and stability.
"The role of the security forces would remain on the periphery. Our biggest concern will be to ensure stability of the province and the nation at large".
Brig-Gen Muzvidziwa said Manicaland should shun the vice of corruption as it a threat to national security and peace.
"The scourge of corruption is cancerous as much as it is destructive to national development and my message would be that the province should shun any corrupt activities and focus on development and progress. The province is endowed with many natural resources which if effectively utilised can serve beyond Manicaland. That can only be achieved if we run a corruption free economy," said Brig-gen Muzvidziwa.
He said the formation will be available if called upon to assist with community assistance projects.
He said priority will be given to the downtrodden and less privileged societies.
Brig-Gen Muzvidziwa said the relations between security forces in the province was "safe, sound, mutually supportive or beneficial and healthy" contrary to certain media reports that suggest soured relations.