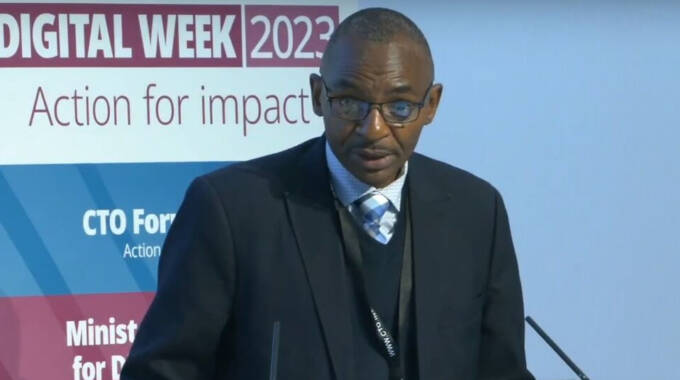 The ManicaPost
Moffat Mungazi
Sports Reporter
FANCY participating in a worthy cause, while also enjoying the pleasure of soaking in a mystic, yet majestic and picturesque mountainous range?
Then Honde Valley is the place for one to be tomorrow (Saturday) when the inaugural edition of the NetOne Honde Valley Marathon roars to life in the panoramic Eastern Highlands.
Running under the theme: "Raising Awareness on Climate Change and Global Warming: Taking Action Against Veld Fires, Deforestation and Rehabilitation of the Environment", the first-of-its-kind episode is being sponsored by giant mobile network provider, NetOne.
It is receiving technical support from Albun Fitness Club, where former Zimbabwe international striker and CAPS United legend, Alois "Gazza" Bunjira holds a senior role as well as Manicaland Athletics Board and National Athletics Association of Zimbabwe. Bunjira is a native of Honde Valley as he traces his roots to the Eastern Highlands.
Open for participation to men, women, children and people with disabilities, the event is expected to attract a huge turnout.
Registration is still ongoing and has been extended to midday today (Friday) owing to the overwhelming response by prospective participants.
Organisers of the potentially thrilling event said the stage is set for the programme whose vision and mission is multi-pronged.
The NetOne Honde Valley Marathon seeks to promote tourism opportunities the host area and its vicinity in Mutasa District offer; raise awareness on environmental conservation; advancerural development through industrialisation and charity through sport; cultivate business synergies as well as harness a culture of exercise and fitness among the participants, local community and the province.
As the principal sponsors, NetOne said they are proud to be associated with the Honde Valley Marathon.
"NetOne is deeply committed to sustainability and responsible governance. We recognise the vital importance of achieving the goals set forth in environment, sustainability and governance. For that reason, we are sponsoring the NetOneHonde Valley Marathon whose theme is centred around environmental protection and the promotion of tourism.
"Through this event, we aim to raise awareness about the pressing need to preserve our natural resources, promote sustainable practices and foster a sense of responsibility towards our environment. By combining the power of fitness and the beauty of tourism, we hope to inspire individuals to become custodians of our planet, supporting sustainable tourism practices and actively participating in environmental conservation efforts," said NetOne Group Chief Executive, Raphael Mushanawani.
Other partners who have come on board to support the initiative and ensure its successful staging include First Mutual Microfinance, Nyaradzo Group, Zimbabwe Olympic Committee, National Athletics Association of Zimbabwe, Manicaland Athletics Board, Eastern Highlands Tea Estate, Hauna Hospital, Angelica Garira's and Medics, Doves Funeral Services, Seeff, Humphrey Cottages, Palm Lodges, ABWA, LM Auctioneers, Mt Trees Trust, The Garden: Ancient Beauty, CAG Buses, Valley Lodge, Mashonaland Holdings, Priority Projects, Betenia Lodge, Centurion Pub and Grill, Hypenation, Kozani Resources, Sweatfield Fitness, Glytime, 4 May/Bachelors Republic, among others.
The technical partners said they are geared for the NetOne Honde Valley Marathon.
"All is set for the NetOne Honde Valley Marathon, whose race packs are ready and available for collection. We will have 42km, 21km, 10km and 5km races. The latter is a fun run particularly designed for those who cannot take part in the other marathons as well as children and people with disabilities. We are expecting both professional and amateur runners to take part in the event.
"Registration fee is US$20 for all races, and US$5 for children and people with disabilities. Those interested can get in touch with me on +263773417779, Andrew on +26377 1055716 or Brenda on +26377 3646449. Our overall objective is to promote Honde Valley tourism, raise awareness on protection of the environment, stimulate rural development and encourage active participation in fitness programmes," said Bunjira.
He said winners will walk away with various prizes in money ranging from US$50 to US$500.
Added Bunjira: "Participants occupying the first position across the 42km, 21km and 10km race categories will receive a trophy each while all those who would have managed to finish the race also receive a medal. Participants who perform well under the 5km category will also get consolation prizes."
The former football star and now fitness trainer said there will be something for everyone at the NetOne Honde Valley Marathon.
"Due to public demand,we have included the categories of veterans,masters, grandmasters and juniors. This was necessitated by the demand for such and it makes the event inclusive," said Bunjira.
He added that proceeds raised from the event will be channelled towards charity and other development-oriented initiatives in the host community.
"We are holding the NetOne Honde Valley Marathon for a multiplicity of purposes. Besides the core mission, proceeds raised during the event will be channelled towards charity in support of Gatsi Old People's Home, refurbishment of Ruda Primary School and construction of a perimeter fence around the football ground.
"The face of Honde Valley and the surrounding areas will never be same again after staging this marathon as we expect vast improvements in tourism and business activity as well as conservation of the environment and development in the area," said the ex-MaKepeKepe marksman.