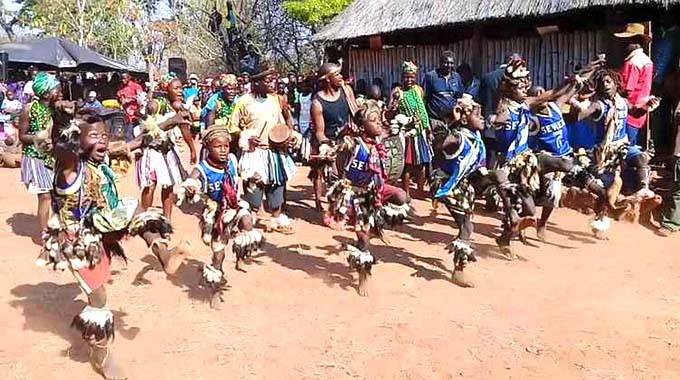 The ManicaPost
Luthando Mapepa Entertainment Correspondent
THE Chipinge community commemorated their annual Ndau Festival of the Arts (Ndafa) at Bangira village in Chikore area where participants disseminated key messages on natural disaster preparedness through song and dance.
It was all song and dance during the weekend at the Ndafa where various traditional dance groups showcased their talents.
Different participants during the cultural expo urged attendees to spread disaster preparedness mechanisms.
The Ndafa event, which seeks to promote various cultural norms of the Ndau speaking community, attracted different artistes from across the country.
Guest of honour at the colourful event Mr Richard Gabaza, the Chipinge district schools inspector said the initiative provided a good platform to raise awareness on natural disasters, reflecting on the recent Cyclone Idai disaster that befell most parts of Manicaland Province and caused more harm, especially in Chimanimani and Chipinge.
"Let us take this platform to rewrite our songs and poems in a way that sheds more light on natural disasters since we are prone to floods and earth tremors.
"Many souls perished, so communities should redefine the role of art in empowering communities on issues to do with natural disasters.
"Rural communities are a bit disadvantaged in that they lack information. So we feel that the messages on disaster preparedness can be sent out far and wide through art," he said.
Ndau Festival of Arts director Mr Philip Kusasa said the event also provides a platform for healing and celebration after the tragic Cyclone Idai which left hundreds dead, homes, farm fields and key infrastructure destroyed.
"Upon a close reflection, we realised that we have not held any reunion event where we come together and celebrate life after we lost close relations.
"No platform besides song and dance could best suit the situation we have just emerged from," he said.
Some of the groups that participated at the event include the internationally-acclaimed Holland Tradition Dance Group, Paiyepo Mbira Group and Ntswai Ntswai, among others.