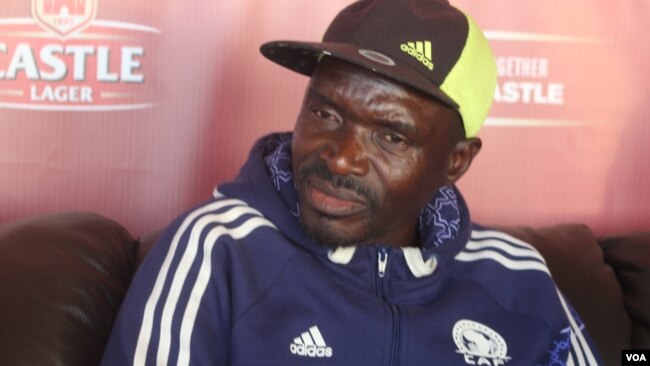 The ManicaPost
Ray Bande
Senior Reporter
VETERAN football coach Saul Chaminuka believes there is a generation of sportsmen and women being lost owing to national associations' failure to put in place bio-secure bubble competitions.
He said this reflected the associations' shortcomings in running sport as an industry.
Compounded by the lengthy absence of sporting activities at junior club or school environment, Chaminuka thinks the telling effects of this inactivity would be felt in international competitions in future.
Sporting activities have been put on ice as the country grapples with a ravaging Covid-19 pandemic and only last week, the sports regulatory board, Sports and Recreation Commission (SCR) managed to grant a number of codes exemption to conduct specific activities.
In football for example, approval was only granted for the Black Rhinos Queens Football Club to resume training in preparation for its participation in the inaugural COSAFA Women's Champions League and FC Platinum to resume training, prepare and participate in the CAF Champions League.
The former Eastern Lions and Buffaloes gaffer, whose last job was Mbabane Highlanders in Eswatini during the 2018/2019 season, said the national association's failure is a reflection of how the administrations are failing to make football a money spinning industry.
He lamented on the breaks and restarts saying the country needs to resume football only when there are provisions to ensure perpetuity.
"Surely, we have a generation of sportsmen and women being lost as we continue without sporting activities. We have this pandemic with us and cannot enjoy games the way we used to do. However, if indeed sport was being taken seriously as an industry, starting from its administrative level at national associations, surely we should have done better.
"Physiological fitness is a process that starts when a player starts meaningful training. These breaks and restarts are not good for footballers. That is why you find out that in Europe and some other African countries that have come of age in the game they stopped initially and when they resumed they have never stopped.
"With these breaks, players will not reach the apex of their conditioning in order to perform well and compete. Instead, players will be worst affected because technical movements will succeed in causing injuries, simply because the body is not there physiologically. Players lose fitness because of lack of psychological preparedness because they know that anytime they can be told to stop playing," he said.
The widely travelled coach went to Tafic Sporting Club in Botswana and the relationship was not for long because they could not pay both the players and the technical team.
Currently, Chaminuka is in Pretoria at his daughter's place where he is spending much of his time watching football on TV and studying trendy coaching techniques.
"I am normally watching football on TV football. I am also reading while preparing for anything that might come up in terms of coaching. Who knows when a job might come up on his lap.
"I also coach online, giving local players what they need to do as individuals and in small groups to retain acceptable levels of technical, physical and intellectual fitness so that should football action resumes they are not far from where they are meant to being," he said.