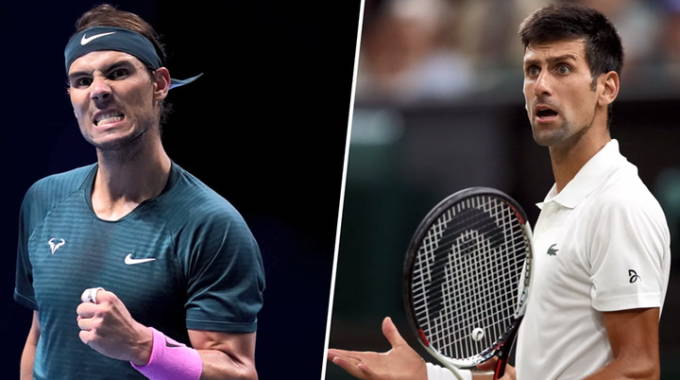 The ManicaPost
Rafael Nadal insists he has no sympathy for Novak Djokovic after the world No.1 saw his visa cancelled ahead of the Australian Open.
Djokovic has been barred from entering Australia after spending over eight hours in isolation following a visa mix-up.
The Serbian, who has not publicly confirmed his vaccination status, flew out to Australia after being granted a controversial medical exemption to play at the first grand slam tournament of the year.
However, he was unable to pass through passport control after his team submitted the wrong paperwork and requested a sub-class of visa that does not apply to those who have received medical exemptions from a Covid-19 vaccine.
Djokovic's team have submitted an application for an interim injunction and he still retains hope of defending his Australian Open title, despite the increasing political pressure to deport him, while his long-time rival Nadal has added his own name to the growing list of critics.
'It seems a rough situation, but at the end of the day the only thing that I can say is we have been going through very challenging times and a lot of families have been suffering a lot during the last two years with the pandemic,' said the Spaniard after his victory over Ricardas Berankis at the Melbourne Summer Set tournament.
'I mean, it's normal that the people here in Australia get very frustrated with the case because they have been going through a lot of very hard lockdowns and a lot of people were not able to come back home.
'From my point of view, that's the only thing that I can say is I believe in what the people who knows about medicine says, and if the people says that we need to get vaccinated, we need to get the vaccine.
'I went through Covid. I have been vaccinated twice. If you do this you don't have any problem to play here. That's the only clear thing.
'The only clear thing is if you are vaccinated, you can play in the Australian Open and everywhere, and the world in my opinion has been suffering enough to not follow the rules.'
Asked if he felt sympathy for Djokovic's plight, Nadal added: 'I think if he wanted he would be playing here in Australia without a problem. He went through another – he made his own decisions and everybody is free to take their own decisions, but then there are some consequences.
'Of course I don't like the situation that is happening. In some way I feel sorry for him but at the same time he knew the conditions since a lot of months ago, so he has made his own decision.' – Metro.