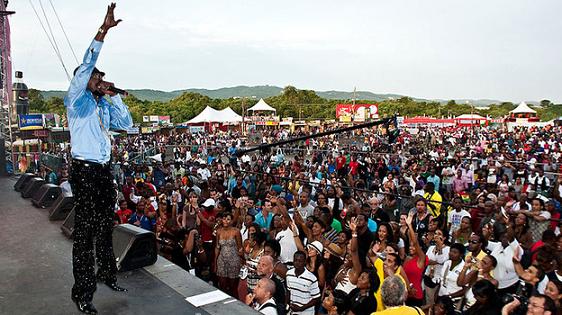 The ManicaPost
Entertainment Correspondent —
THE NATIONAL Arts Council of Zimbabwe has said it will act on bogus promoters who are after siphoning money from musicians, that are operating illegally and those with venues that are inappropriate and unsafe to hold entertainment events.
In an interview, NACZ Manicaland acting provincial manager, Alexander Tunzi, said registration was open to arts promoters, companies and individuals who engage the services of a musician, deejay, stand-up comedian, visual artist among others to make profit in venues such as hotels, night clubs, sports bars, restaurants and open-air entertainment joints.
"NACZ recommends that every potential venue must have minimum standards of a barricade between the stage and the revellers space, proper changing rooms, PA system, fire extinguishers, appropriate stage lights, adequate toilets, bathing rooms for the musicians and at least three exit points.
"Every promotional show or activity must be effected and bound through a signed contract validated by legal considerations. A promoter will be adequately assessed in the areas of business reputation and financial stability to ensure that he or she has versatile capabilities and financial back up to operate the business.
"A promoter's licence does not give them and venue owner exclusive rights to engage strippers or pornographic dancers to show off their explicitly nudity in the pretext of artists.  No, that is not art, it is illegal and we urge police to quiz such perpetrators," he said.
The Weekender, in a snap survey, learnt that there are some promoters in Mutare, particularly in high-density suburbs, that are illegally engaging strippers, contrary to what their licences stipulate.
"In 2016, we noticed that there were events that posed security threats, for instance hiring bouncers and hooligans instead of police as their security personnel hence it created a lot of chaos. As an organisation, we do not condone such practices and we encourage promoters to seek professional guidance in planning successful and peaceful events without relying on unwarranted style of security measures.
"As part of our duty to ensure professionalism in the arts industry, we also inspect the venue facilities before registration takes place to ascertain the technical set-up requirements that is suitable to host viable musical shows," added Tunzi.
According to NACZ records, Platinum (Pick and Save) owned by businessman and promoter, Isau Mupfumi, remains as the prime venue for leisure and entertainment in Manicaland.  Other venues such as Club Mandisa, Manicaland Motoring Club, Courtauld Theatre, Holiday Inn Mutare, Legends in Chikanga and YaDzonzayi-he in Chipinge also operated legally and offered quality entertainment last year.
"Last year, a sad development happened in Mutare where unsanctioned arts festivals, musical shows, fashion shows, beauty pageants, charity and fundraising shows were hosted haphazardly. Others perceive this fallacy as frantic efforts by venue owners and potential promoters to promote and develop arts and cultural initiatives but it must be clear that engaging into such activities without a valid certificate or licence offered by our organisation is illegal," he said.
According to Statutory Instruments 87 of 2006 and 166 of 2009 Part IV subsection 4 in the NACZ Act, no arts promoter shall operate in terms of (NACZ) regulations without being registered. According to the Statutory Instrument 87 of 2006 read in tandem with Statutory Instrument 166 of 2009, "Any person who contravenes any provision of these regulations shall be guilty of an offence and liable to a fine not exceeding $5000 or to imprisonment for a period not exceeding five years or to both fine and such imprisonment."
Tunzi urged artistes to be wary of bogus promoters.