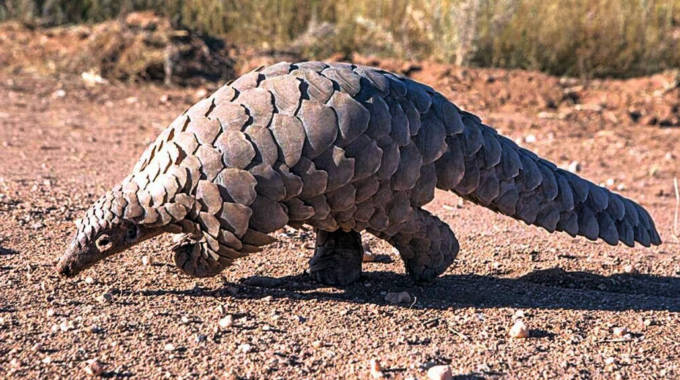 The ManicaPost
Luthando Mapepa
Chipinge Correspondent
THREE Chipinge men were on Monday arrested after being found in possession of two pangolins with a street value of US$10 000.
Justice Faya (42), Phenious Chauke (31) and Lovemore Deya (39) appeared before Chipinge magistrate, Mrs Elizabeth Hanzi, facing charges of contravening Section 45 (1) of the Parks and Wildlife Act.
They pleaded not guilty and were remanded in custody to April 20.
Prosecuting, Mr Timothy Katsande said the three were arrested at the 263km peg along the Tanganda-Ngundu Road.
"CID detectives from the Mineral, Flora and Fauna Unit in Chipinge received information that the three accused persons were in possession of live pangolins in Chibuwe area. They intended to sell the pangolins at Tanganda Business Centre.
"On the same day, the detectives teamed up with police officers from ZRP Middle Sabi and Chipinge Safari officials and proceeded to mount a roadblock at the 263km peg to search all passing vehicles.
"The law enforcement agents stopped a Toyota Vista vehicle which was being driven by Deya. Faya was occupying the front passenger seat. Chauke was seated on the back seat.
"Police searched the vehicle and discovered a white sack containing a black 20l container with two live pangolins. The three were arrested and the two pangolins were recovered.
"One of the accused persons indicated that he got the pangolins from Mozambique. Deya told the police that he had been hired by Faya and Chauke to drive them to Tanganda Business Centre and was unaware of their mission," said Mr Katsande.