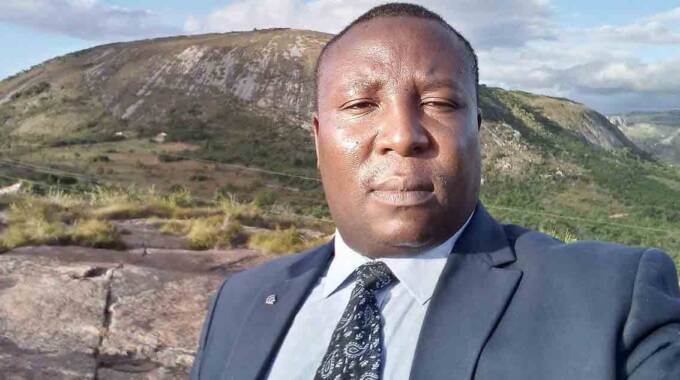 The ManicaPost
Ray Bande
Senior Reporter
MUTASA Rural District Council chief executive officer, George Tonderai Bandure spent Wednesday night in police holding cells and was arraigned before Mutare Magistrates' Court the next day for allegedly demanding and acquiring a low density residential stand from a land developer in exchange of fast-tracking the developer's paperwork.
Bandure is being charged with criminal abuse of duty as a public officer as defined in Section 174(a) of the Criminal Law (Codification and Reform) Act (Chapter9:23) and extortion as defined in Section 134 of the Criminal Law (Codification and Reform) Act (Chapter 9:23).
He appeared before Mutare Magistrate, Ms Perseverance Makala, and was remanded out of custody to October 3 on US$200 bail.
It is the State's case, led by Mr Talent Nyamuzuwe, that in 2011, Development Trust of Zimbabwe/OZGEO (DTZ/OZGEO) applied for land to develop stands from Mutasa Rural District Council.
The council had no land to offer, hence an application was made and land measuring 40 hectares was acquired from the Ministry of Lands under Lease Number GL1569.
The court heard that the initial layout of the plan for the project was approved on April 25, 2016, and was amended on March 13, 2017.
The handover of the project to DTZ/OZGEO by Mutasa Rural District Council was done on June 9, 2016.
However, DTZ/OZGEO withdrew from the project on October 21, 2016, and surrendered the project to Charele Private Limited.
Charele Private Limited has a total of 429 stands comprising of residential, commercial, institutional and serviced industrial stands.
The court also heard that all development stages in respect of the project were subject to inspections and approval by Mutasa Rural District Council through Bandure's office, which is overall in charge of planning, monitoring and coordinating activities and projects within the local authority.
Mutasa Rural District Council granted a development permit to Charele Private Limited, subject to a set of undocumented conditions which include the designing and construction of roads and sewer systems.
The court heard that Charele Private Limited has been facing stumbling blocks when it comes to the implementation of the Fairview Housing Project, including alterations from the originally approved layout plan, with the accused hindering progress since all communication is done through his office.
Mr Nyamuzuwe said Bandure threatened that as the chief executive, he could hinder or prevent the smooth running of the project if he was not a beneficiary of the housing scheme.
Charele Private Limited complied with this demand and allocated Bandure Stand Number 2017 of Lot One of Fairview Township, Penhalonga, measuring 642m2 without receiving any form of payment from him.
The court heard that the accused unlawfully exerted illegitimate pressure on Charele Private Limited with the purpose of extracting an advantage by soliciting and obtaining the residential stand for free while causing the company to suffer a financial loss amounting to US$9 630, which is the purchase price of the stand.