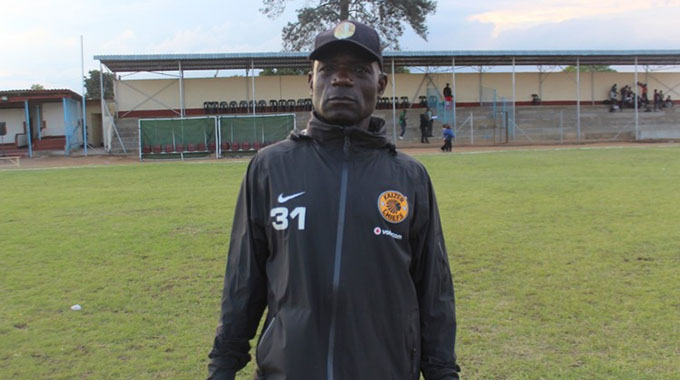 The ManicaPost
Ray Bande
Senior Reporter
EITHER Manica Diamonds or Tenax FC, or both Mutare Premiership clubs will wave goodbye to the 2021 edition of the Chibuku Super Cup when the final round of group stage matches get underway anytime after this weekend's international break.
Even though they have amassed the same number of points going into the final group stage match, it is Tenax FC who will have the bragging rights between the two teams after the correctional services outfit snatched four points from their cross-town rivals.
That Manica Diamonds had to come from behind, not once, but twice, to share the spoils with Tenax FC last Sunday, provides more evidence of the gulf in class and depth between the two teams.
With Harare Premiership new comers, Cranborne Bullets already through to the quarter finals of the Chibuku Super Cup competition, the race for the remaining ticket to progress to the next phase of the competition in Group Three now remains between Rhinos, Manica Diamonds and Tenax FC.
The two-all stalemate in Mutare Premiership derby pitting Manica Diamonds and Tenax FC meant Cranborne Bullets can afford to lose their final encounter and still remain among the top two teams to progress from Group Three.
The Nisbert 'Yabo' Saruchera-coached Cranborne Bullets are the current Chibuku Super Cup Group Three log leaders after amassing nine points, while second placed Black Rhinos have seven points with only one round of group stage matches remaining.
Mutare duo of Manica Diamonds and Tenax FC are tied on five points.
Manica Diamonds face Black Rhinos in the final round of Chibuku Super Cup matches, while Tenax FC entertain Cranborne Bullets at Sakubva Stadium.
Gem Boys coach, Johanisi 'Dutch Mentor' Nhumwa, just like his Tenax FC counterpart, Shadreck 'Father' Mugurasave are all confident of a favourable outcome at the end of the group stage matches.
Nhumwa said: "I have no doubt that we will make it to the next stage of this competition. We have been making many mistakes along the way, and my hope is that we will be able to put our act together, and get things right in the last group stage match.
"If you look at how we have been creating chances, and failing to bury our opponents in time you would realise that on a good day we can get the result we want.
"I am really confident that we will get things right.
"We will now go back to the drawing board, and ensure that we make the most of the international break so that when we come back we will be ready to finish off from where we left."
Mugurasave said: "I am happy that we are now playing as a unit. We are taking the game to our opponents, and it is unfortunate that at times we are only failing to hold on to the lead. We are scoring goals, and we only need to strengthen our ability to hold on to the lead. If we are to achieve our targets, we do not need to concede the silly goals we have been conceding.
"I have no doubt that we will be able to do that when we come back for the last group stage match. We should be able to find ourselves in the next stage of the competition no matter what. We have gained the confidence we needed from the matches we have played so far."