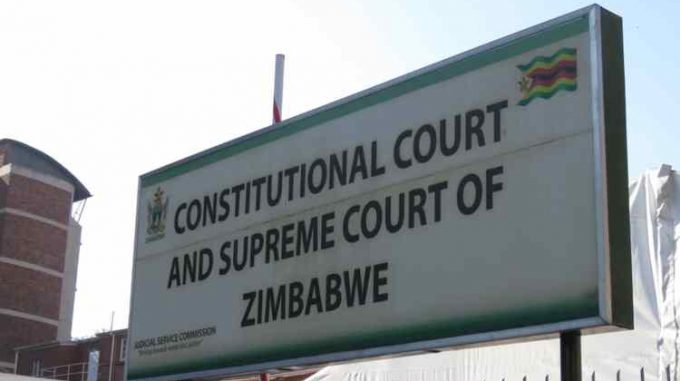 The ManicaPost
Wimbainashe Zhakata and Daniel Mhonda Post Correspondents
MUTARE residents have expressed mixed feelings over the Constitutional court (ConCourt) election hearings that took place on Wednesday in Harare.
Judgment is set for 2pm today.
The court process was prompted by MDC Alliance's losing presidential candidate Nelson Chamisa who filed a petition against winning candidate President Emmerson Mnangagwa.
A survey by The Manica Post yesterday showed that the people have a very high regard for the Constitutional Court and Monday's proceedings.
Sanwell Ketiwa (32) from Fairbridge Park said: "The proceedings were transparent because they were being beamed live on national television, which was good because everyone had the opportunity to witness everything that took place.
"That transparency means a lot to the country's democratic principles and the people's right to information," he said.
A shopper, Archbod Mushayi (29) also echoed the same sentiments on transparency saying that for the first time there was openness in the judicial process unlike what was happening under the Mugabe regime where no one was allowed to express their views live on national television.
However, some residents were pessimistic about the ConCourt proceedings saying the process could still be manipulated and would not be fair ultimately.
Maria Gwaramba (42) from Sakubva high density suburb felt the panel was not fairly constituted and was biased towards President Mnangagwa.
She said: "The judiciary is discrediting the evidence presented by MDC Alliance lawyer advocate Thabani Mpofu, which was solid and making a lot of sense yet the judges were aggressive towards him and firing him with too many questions despite the fact that he was the applicant, which they did not do to the respondent."
Meanwhile, some of the residents chose to look at life beyond the petitions and prayed for peace to engulf the nation.
Ruvarashe Nyambe (28) of Chikanga high density suburb said: "Whatever that is being done at the court, we are declaring peace in our nation because we cannot afford to lose more Zimbabwean children just like what happened recently in Harare due to political violence."